The digital footprint of your website is more important than ever. Recent web credibility research from Stanford has found that three-quarters of internet users judge companies based on their site appearance.
And people make that decision in moments.
It pays to impress users straightaway, especially as more people than ever shop online. Last year people spent over £69.7 billion online, compared to just £33.2 billion in 2012. These numbers are set to continue to grow, so now is a good time to prioritise your online presence.
I've spoken before about the most common website errors I am asked to fix for clients, but in this blog post I look ahead to the things I think will be the most important to get right in 2020 and beyond.
Even more emphasis on fast page speed
Page speed has always been an important factor in how well sites rank on search engines (here's my take on why page speed is important).
Google reconfirmed how crucial it thinks page speed is last month, describing speed as "one of Chrome's core principles since the beginning".
As part of this commitment to providing an instant experience, Google said that Chrome may identify sites that typically load fast or slow for users with a badge.
That means Google is thinking about naming and shaming slow sites in order to provide better value for users. From a user point of view, this will mean a simpler choice between a fast-loading and a slow site. From a site owner point of view, it means that you will likely see lower click-through if your site is tagged as slow loading.
You can use tools such as Google's PageSpeed Insights to check how your site performs in terms of speed, and also to see how you can improve the situation.
If you'd like my input, I can help with page speed optimisation.
Mobile use will continue to increase
It's unsurprising that mobile use continues to increase – it's a trend that shows no sign of stopping as technology advances and becomes overall more accessible and ingrained in the lives of many.
Eight in ten UK adults own a smartphone, and we use our devices more than ever before. According to Ofcom, in 2019 we used 25 per cent more data a month than in 2018.
Having a 'responsive' website that fits on any size screen is no longer good enough either. Now websites need to be designed specifically for phones to provide the best user experience possible for those using mobile devices.
That means making content easy to consume: short, snappy and well laid out so it can be scanned. It means you need to really think about the mindset and intentions of the user as they interact with your site, and making it as simple as possible for them to complete their tasks (I wrote about this in more detail in A tale of 3 eCommerce websites).
Side note: I'm wondering whether some people might take a stand against mobile phone addiction. I'd quite like a Punkt MP02 to be honest.
Voice search
Siri, Alexa, Cortana, OK Google … it's been suggested half of all searches will be voice searches as early as next year.
This more natural and intuitive way of searching for information is only set to become more ubiquitous in the future. So no matter what our personal feelings on the issue (I think smart speakers are a tool of the devil personally!) the truth is that this is another search trend with which site owners need to keep up.
In many ways, voice search is merely an extension of your ongoing SEO efforts. You still want to rank highly for your keywords, but you can increase your chances of appearing high in search if you also target more long-tail and conversational keywords. You should also look at your content and consider what questions people are likely to ask of it. For example, do you have a strong FAQ page, great product listings and a complete Google Business profile.
If your SEO needs a fresh approach in 2020, keep an eye out for my SEO workshops which will relaunch in the new year. Sign up to my newsletter to be first to know of new dates.
Things I'd like to see
I'm fairly certain of my predictions above, but there are also a few things I'd love to see happen in the next year. When I look into my wishlist crystal ball, these are the things I'd like to see more of.
People taking control of their privacy
The extent and far-reaching impact of the actions of Cambridge Analytica should be enough to make everyone skittish about their personal data.
I'm hoping to see an uptake of people using privacy-friendly web browsers such as Brave and search engines such as DuckDuckGo as opposed to Google products.
Cookies controlled in browsers, not on individual websites
Cookie popups are annoying, take up space on web interfaces and are generally a waste of time. Similarly to the situation with data privacy, most people still don't fully understand (or care) what personal data is being collected. So cookie popups may as well not be there.
A much better way would be for cookie settings to be controlled globally via your browser. People who care about their privacy can choose to have cookies blocked automatically, and those who don't can ignore it.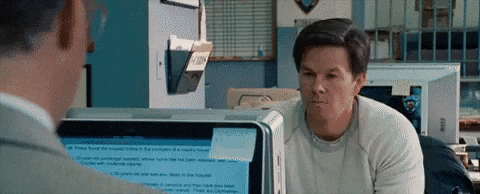 A swift removal of web-based push notifications
Between fighting off cookie bars, newsletter signup popups and the much despised 'Would you like to receive notifications from us', some sites make me feel like we're back in the popup-riddled days of the 90s.
According to research by Mozilla, 99 per cent of all push notifications are ignored. Think about it: if I want notifications, I'll sign up to your newsletter. Go away! And don't get me started on this growing trend of websites with loading bars!
What I'd like to see is sites going back to what should be their primary concern: serving their users. We're still not seeing enough sites really focusing on this, and far too much getting carried away with gimmicks and unnecessary bells and whistles.
Over to you. What do you think will be big for sites in 2020? Let me know on Twitter or Instagram.