Have you met Bo?
Bo is my trusty web design hound, the inspiration for the Bo Framework and occasional star of my Instagram Stories.
What you might not know about our Bo is that he knows quite a lot about websites, and what makes for a good online presence for small businesses.
I usually take the credit for our joint efforts, but I thought it was about time I gave Bo his moment in the spotlight.
So a few weeks ago, we hosted #AskBo on Instagram – a sort of "ask me anything" where people could put their most pressing questions about websites, online business and general caninery to Bo.
There were some great questions, so we thought we'd share them over here on the blog, too, along with some bonus content!
Bo, I'm thinking of doing a blog on my website and wanted to know if that is a good thing to do?
A blog is a great way to engage with your audience, demonstrate your expertise and grow your site for SEO. Definitely worth doing if you have time to update it regularly.
Bonus content: Make sure you are realistic about how much time you have to spend on creating blog posts. Consistency is important both from an SEO point of view and in terms of how you are perceived by your audience. Abandoned blogs look weird and are confusing to people who might wonder whether or not your business still exists!
If you are short on time, perhaps consider working with a professional copywriter who can help you create regular blogs. I've been working with Karen from Goodness Marketing who makes sure I publish two coherent posts a month!
What's the best platform for a small business website?
WordPress gives most flexibility and is set up for SEO, Squarespace templates look good but are limited on the technical side, Wix is cheap but you get what you pay for!
Bonus content: Although I would never recommend using Wix to build a website I did I recently work on a Wix site to improve its SEO performance. Read more about that process and the outcomes here.
Hi Bo. In a world of very busy people how can I make my website grab their attention?
Keep it simple! Make your message clear and don't clutter the page with too much text or distracting animations.
Bonus content: Adding too many large images and other things can also have a negative effect on your site's load speed and, subsequently, its performance in search. Understand how this works and why it is important.
Hi… WordPress or Magento?
Magento is popular for large scale eCommerce sites, for smaller projects I'd recommend WordPress (and its eCommerce extension WooCommerce) or Shopify.
Bonus content: If your website is a flat-out shop, Shopify is increasingly looking like a solid option for eCommerce. If your website needs to do more than be a shop, for example adding an appointments booking system or events listings, WordPress has more flexibility to do that.
The website I built for BeerStork both sells beer and promotes events so WordPress was a good choice for the development.
What's the difference between WordPress.com and WordPress.org?
WordPress.com is the basic blog version where you have a small templated site. Easy to set up but limited.
WordPress.org is the full version of the WordPress Content Management System software where you set it up yourself and have more control. The is the best option for larger sites/businesses.
Bonus content: This understandably causes confusion for a lot of people and I've found that quite a few attendees of my Beginners Guide to SEO workshops have WordPress.com blogs.
Whilst they are easy to set up in the short term, it quickly becomes very expensive if you want to add useful tools such as Google Analytics (you pay an increased monthly fee if you're on WordPress.com but it is free to add if you have a self-hosted WordPress.org website).
A good hosting company generally comes with the WordPress software already installed on the server which makes it much easier to set up your website with the full version of WordPress.
It's also often more cost effective to pay for hosting with the WordPress software installed on it that paying for the WordPress.com blogs, particularly if you want to use tools like Google Analytics or Search Console.
Bo, if I had 30 mins a week to spend on my site, what should I work on?
Add alt text to your images!
Pick one page and check it has a well written page title and meta description!
See which pages are popular on Analytics!
Come up with an idea for a blog!
Bonus content: Updating your website can feel endless, so my advice is to work on small tasks bit by bit, focussing on your key pages such as your homepage as this will have the biggest impact on your SEO.
It also helps if you track your changes in Google Analytics using annotations so you can assess what works and what doesn't.
Download my free Website MOT guide for more advice on how to assess the current health of your website.
What's your favourite website?
Definitely cheese.com.
Have you brushed your fur today?
No, I assure I'm getting hair all over everything I touch.
Bo, how many mega bites can you do per second on your favourite toy?
LOL
Follow me on Instagram for more Bo wisdom and cuteness!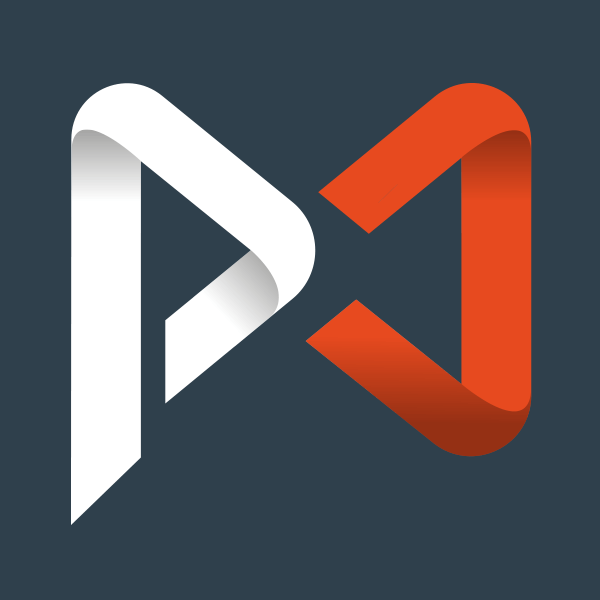 Get helpful advice and articles into your inbox once per month with the PJWD newsletter.