Last week I found myself playing Quiz Master as I hosted the first ever Cryptic Quiz night at Seven Miles Out in Stockport.
I am a massive supporter what the team at Seven Miles Out do for the Stockport community so when they asked me if I would host a monthly quiz night at the arts centre I jumped at the chance.
Following initial discussions on what to include in the quiz (and at one point whether I should be dressed as Batman) I devised a quiz made up of seven rounds of seven questions. We covered all sorts of subjects from Monopoly locations to Usain Bolt's segway incident to Stockport's entry into the Eurovision Song Contest!
We were keen to make use of the venue's TV and sound equipment so I whipped up a simple local website built using WordPress and Advanced Custom fields to run off my laptop and output the questions onto the big screen.
The setup I created also allows me to easily embed picture questions and videos and will be super quick to update for future quizzes whilst archiving the old ones.
Since Seven Miles Out has a strong retro vibe going on the music round consisting of seven songs from the past seventy years with the teams trying to guess the artists, songs and decade.
We would like to thank local businesses Lord of the Pies and the fantastically named Cryptic Ales for generously donation two delicious Stockport Pies and two ale gift sets two our prize fund!
The night itself was a whole lot of fun and I was delighted when 8 teams took part made up of over 30 people and a dog! It was a pleasure to meet you all!
After a close fought contest, victory came to these three chaps from team Cash for Questions who claimed the pies and ales ahead of our joint runners up of teams from Tandem Coffee House and The Teenage Market.
The next quiz will be held on Thursday March 10th (and every second Thursday of the month thereafter). We hope to see you there!
You can find out more about the upcoming events at Seven Miles Out on their website as well as on Facebook and Twitter.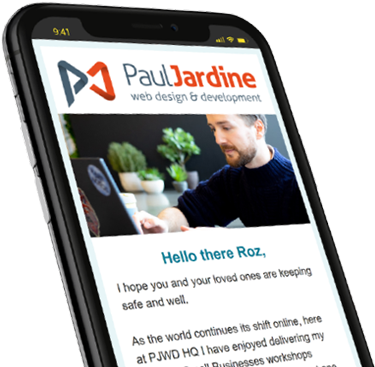 Get the most from your website
Get helpful advice and articles into your inbox once per month with the PJWD newsletter.
1 email per month. Unsubscribe any time!
Popular Categories
Top Tags