During the last 5 years of working as an independent web designer and developer I've met and worked with a lot of people with varying approaches to business.
As small companies are moving positively towards the trend of working with people who are responsible, authentic and true to their values, I thought I'd write a few words on my personal thoughts on what it takes to be an ethical web designer.
I believe ethical web design is about designing a website that is best for both the client and the people that use the website.
For me, ethical web design is also about educating my customers about the work that goes into building a successful website and communicating this information in a clear and accessible way that can easily be understood.
Good web design takes an investment of time and money, so it's crucial to be able to build trust with any client and pay it back in good measure.
Of course, sometimes funds are limited. When this is the case, a good web designer should be able to provide options that maximise the available budget while being clear on the limitations that come with cheaper options (such as pre-built templates).
In my case I also offer SEO training and hour long web design consultancy blocks to help people who don't have the budget for a full custom website development.
Knocking a website together cheaply and in a rush is rarely in a client's best long-term interests. Of course they'll save money in the immediate term, but what's the point of having a site if it hasn't been built professionally with usability, search engine visibility and page speed in mind? A website built without proper planning is a waste of money and may even harm your brand in the long run.
Read more: Should I work with a professional web designer or use a template?
When web design goes wrong
Every now and then I'm approached for advice by clients who have paid for a website which they aren't happy with or doesn't perform as they like (I previous wrote about the five most common website issues I'm asked to fix).
A breakdown in communication is usually the cause of the vast majority of these issues, with two common themes emerging:
The web designer didn't clearly explain what they were doing throughout the design process.
The web designer let the client run wild with unfeasible ideas and grew to resent the project.
When I encounter these issues I'm always perplexed as to how a project could get to the build phase without the client having a good understanding of how the website will work. A good web designer should be explaining clearly how a website will function throughout the earlier design stages.
Open lines of communication and full disclosure to clients are a key priority for me, which is why over the past ten years I have refined my design process into four main stages: Specification, Wireframes, Full designs and Build. There are defined milestones after each stage where the project is discussed and it's made clear what will happen next.
Read more: A web design process for success.
People over profit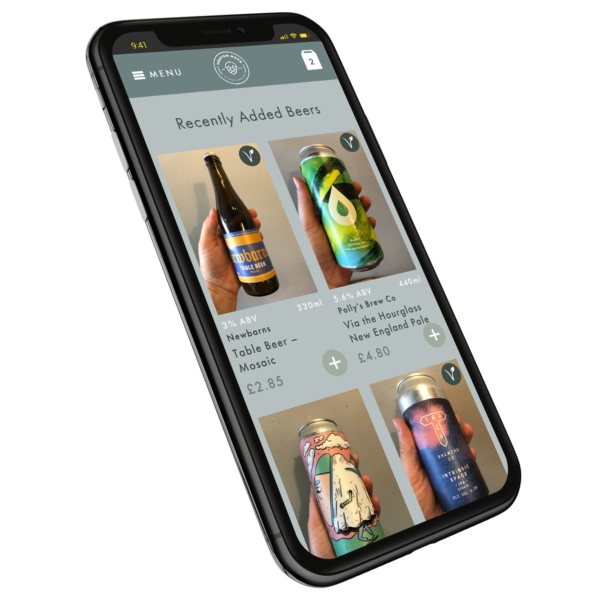 Ethical web design isn't about tricking people into doing things, but instead about empowering them to do the things they genuinely want or need to do.
An online shop shouldn't be designed to funnel people into buying things. It should be designed to make it as easy as possible to find and buy the things they want (yes, there is a difference!).
The needs of people should also be at the heart of search engine optimisation (SEO). I believe a website should be a top result based on merit. It should be about actually being the best website to answer a particular search query organically, and not because the content is stuffed unnaturally full of keywords or because the company has spent lots on AdWords.
Business decisions
Ethics also extend to the way in which people run their businesses. For me, it means that I won't grind out projects that I don't fully believe in simply for the money. That isn't acting in the best interest of the client. If a project comes along that isn't the right fit for me I'll always try to recommend another trusted web designer who might be more appropriate and equally may appreciate the opportunity.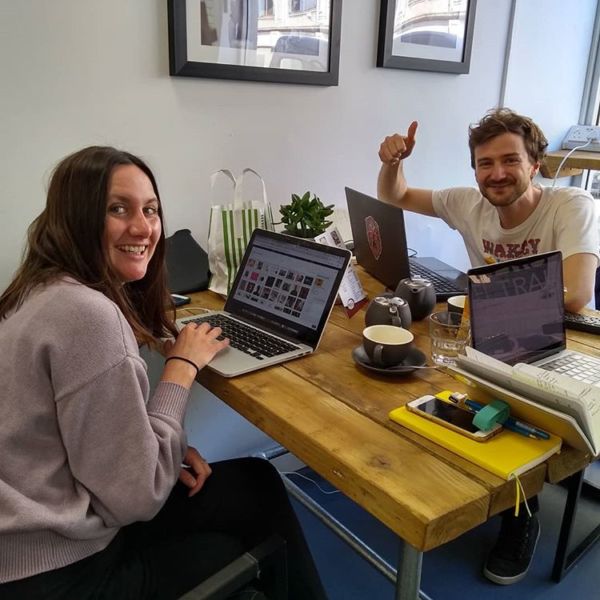 Collaboration is another important consideration. First of all, it's about working with people who share your views, but, secondly, it is crucial to be transparent about who you are working with when you collaborate on a project.
This past year I have enjoyed teaming up with ethical brand designer Creative Wilderness on several projects as well as working with Goodness Marketing to promote my own website. I feel glad to be helping support other local businesses and producing higher quality work as a result for my clients.
I also ensure that the providers I recommend to clients for other services align with my values. For example, I like to recommend hosting companies such as 34SP, who are environmentally conscious and committed to sustainable business practices including fair pay and community involvement.
More ways to be an ethical web designer
Like with so many things, it may seem daunting to make a big shift towards being an ethical small business owner. However, it really starts with making small changes, and committing to sticking to them.
Here are some ethical business practices you may wish to consider.
Paying collaborators quickly (Pay as you wish to be paid yourself).
Hold meetings in independent cafes and co-working spaces.
Use a renewable energy company to power your office.
Avoid printing unnecessary documents.
Support other independent projects and events. When I win a new job I like to celebrate by buying something nice from one of Stockport's ace indie shops like Plant Shop or Rare Mags.
Quote fairly and do not undercut your fellow freelancers.
Promote others on your marketing channels.
Give feedback.
Leave answers in support forums.
And finally, keep educating yourself on the best and most ethical way to run a web design company, or in fact a business in any industry. Like Maya Angelou said: "Do the best you can until you know better. Then when you know better, do better."
Want to work with me? Get in touch now to see if we're a good fit for your next project.