I started Creative Wilderness, my sustainable and ethical design agency, so I could shape my life around the values which are important to me. I want to create soulful brand experiences with sustainability in mind.
Sustainable and ethical living has been considered more of a niche area; however, as more and more people want to have a positive impact and the world, it's something we can all start to consider.
For me, ethical branding is about far more than profit. It is about considering the impact of your business on the world, your people, and also how your brand experience shapes this.
I believe that having a unique and well-thought out ethical brand experience will help you to build meaningful relationships and trust with your audience.
When you commit to building an ethical brand, it's important that all elements of your business – from the actual products to the marketing materials you choose to print (or not) – work together to create impact, desire and a 'WOW'!
Consistent branding
You can't just say you are a sustainable brand, you have to live and breathe it. I'd like to tell you about a moment of brand disappointment I've had recently. I spent hours and hours trying to find a sustainable backpack made in the UK from renewable sources. Eventually I found one that looked great and also was kind to the planet, so I felt excited… until it arrived in plastic packaging! A big example of a brand who hasn't considered every element of their brand experience and I immediately lost trust and felt the 'sustainability' was merely a marketing buzz word they had used.
Have you thought deeply and authentically about each aspect of your branding? Do you convey a consistent message in every single place people come into contact with it?
Do the right thing
It is unethical to use manipulation or prey on people's fears and inadequacies so they buy from you.
If you consider yourself to be an ethical brand, your marketing activities will prioritise people and their feelings, rather than profits.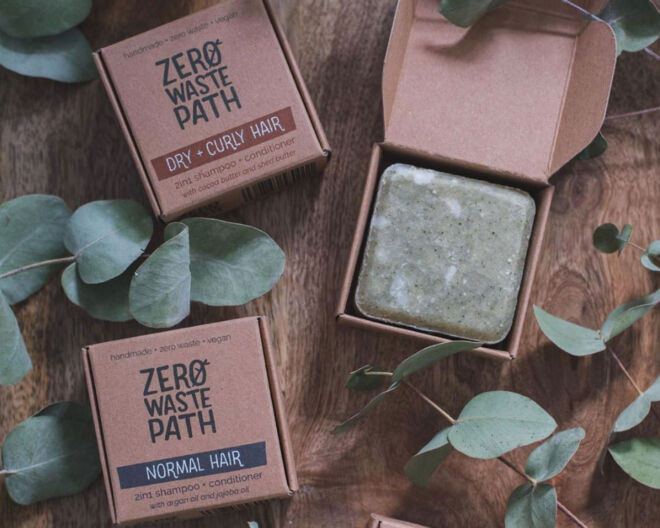 This extends to your messaging. For example, if you are a beauty brand, does your messaging point out the things about which people feel insecure, or is it helpful, empowering and positive?
Your branding works alongside your wider marketing to create the overall experience people have when they interact with you.
Better for the world
Ethical branding is about more than just how things look and feel. It is about considering on a deeper level the impact of your brand on the wider world.
This takes into account things like waste reduction and offsetting, the causes you support, your packaging, the suppliers you choose, and how you promote diversity.
There are many examples of brands that use their voice to make a positive impact on the world, for example ethical clothing companies partnering with charities to create jobs paying a living wage for women in developing nations.
The challenges of ethical branding
One of the biggest challenges is the cost of things such as cruelty-free ink, biodegradable packaging, and ethical printing options, especially for smaller-scale projects.

It takes real commitment to a well-crafted brand experience from an ethical business to resist going with cheaper options, which are often not the ethical choice.

Businesses on a budget can make a positive environmental impact by:
First of all, really thinking whether you actually need that branded item in the first place.
Choosing recycled, post-consumer waste or reclaimed materials for their products.
Requesting plastic-free delivery of things you order.
Getting creative and thinking of alternative ways to brand your items by re-using and renewing.
If your business is built on an ethos of sustainability, then your customers will value the effort you have put into ensuring a consistent brand experience across all elements of what you do.
You can connect with Charlotte on the Creative Wilderness website, via her ethical branding tips newsletter or on Instagram @creativewilderness.
Popular Article Topics
Series & Collections