Small businesses might rightly ask themselves: "Should my website still have a blog in 2022?"
It's a fair question. Not only are small businesses strapped for time, but social media makes it easy for them to convey their messages and connect with their audiences.
So is blogging still worth it?
Seeing as you are reading this blog post, I can possibly end my argument right here. Blogging still works because people still read them (my blog posts often come up in conversations with people who ask about my services). But the benefits of blogging don't stop there.
Blogging as part of your marketing strategy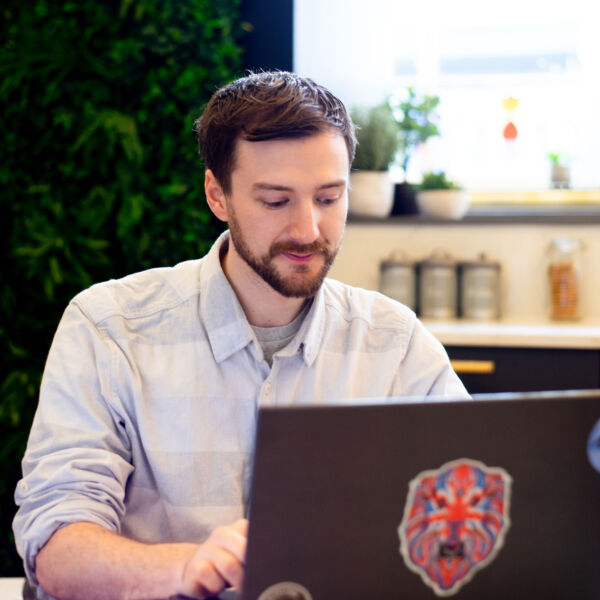 In addition to being a useful piece of content in its own right, a blog post can also fuel the rest of your marketing efforts. Each blog post can be broken up into smaller pieces and shared bit by bit with your audience in other places.
For example, the blogs I write make up a significant chunk of the monthly PJWD newsletter. Your subscribers are likely to welcome helpful, free content as opposed to just sales messages all the time.
If your business uses social media, you can share both new and old blogs with your followers. These types of posts are ideal for encouraging engagement and discussion in your community while also directing people to your site to read more.
A pro tip is to make sure you tag anyone you mention in your blog post on social media. For example, when I wrote about the New Adventures conference in 2020, I mentioned several of the speakers and organisers in the blog. So when I posted about the event on Twitter, I tagged those I mentioned. Not only did it mean they could see what nice things I said about them, but very often they also shared my post with their audiences. This is a good way to get your content seen by new audiences.
Blogging for SEO
When it comes to search engine optimisation (SEO), the power of regularly updating content on your website cannot be underestimated.
Search engines love sites that keep giving visitors something new and valuable on a regular basis. Adding your latest blog posts to your homepage can really boost your search performance.
Google also likes bigger sites that are full of useful information. So each time you create a new blog post, the addition of a new page is seen as a positive for SEO.
And of course, blogging gives you lots of opportunities to include your keywords by choosing topics which your target audience will search for and want to read about, and link between pages on your site.
Blogs to showcase your expertise
A well-written blog post gives you the chance to really demonstrate your expertise and share your knowledge. It allows you to go into a level of detail that social media posts don't naturally lend themselves to.
The longer form of blogs allows you to tell a more cohesive story and put your points across in a more thoughtful way. You also have more control to include mixed media such as images and video as well as easily linking to related content.
A few of my longer form web design guides include:
What to blog about?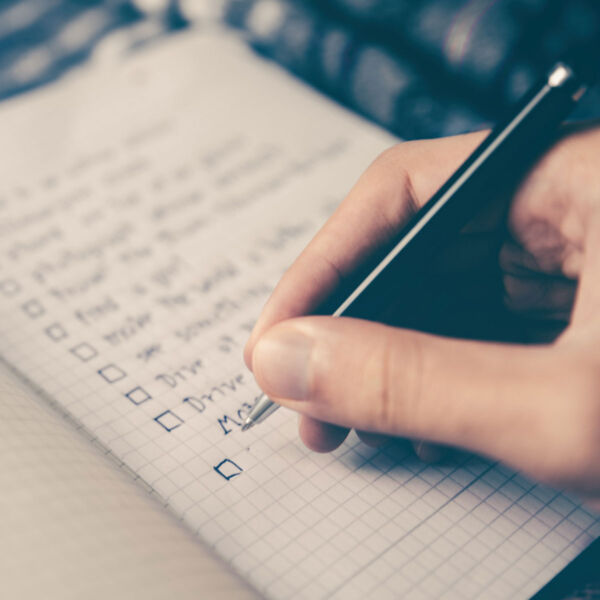 Your content needs to complement your other marketing activities and not operate in isolation, so it's important to have some sort of blog strategy.
Your plans should start with a clear understanding of what you want your blogs to achieve. This could be one of the following (or a mixture of these):
Bring more people to your website
Provide useful articles to help your audience get the most from your product/service
Demonstrate your expertise and passion for what you do
Improve your website's SEO
To ensure you achieve your blogging goals, it is advisable to plan out content. A good approach can be to do this around content themes such as your values, passions, audience interests and product areas. For example, if you are a wedding photographer, you could create content around wedding planning, nice venues in your area and photography tips.
In my case, as the owner of a web design studio in Manchester, I want to help people get the most from their website. I mostly share website advice as well as my wider thoughts on web design, SEO, digital privacy and digital wellbeing.
When you plan your content ahead of time, you do some of the hard work upfront. When the time comes to put pen to paper (or fingers to keyboard), you are ready to create, and you know what you're producing is in line with your goals.
I spend some time every few months thinking of blog ideas with my marketing partner Karen Webber from Goodness Marketing which we can then work on over time.
Blog commitment issues
If you believe in the power of blogging, you need to commit to posting regularly. It can take a while before you see the positive results of your blogging efforts, but it is important you stick with it.
Sporadic and irregular blogging is not a very good look, and if someone visits your blog page and sees you've not posted for months, they might even assume you're no longer in business.
You need to be realistic about the time it will take to blog on a regular basis, and if necessary, you might want to enlist the help of a professional copywriter to help you with your blogging or do it for you.
Since starting to blog twice a month in earnest since 2019, I have seen traffic to my website increase by over 400%. If you rely on people visiting your site to buy from you, it is well worth having a blog!
Getting the most from your blog
If you're sold on blogging for business, take a moment to put the right foundations for success in place. A successful blog should:
Serve a purpose and provide useful information for your audience
Contain relevant keywords so it shows up on search engines
Contain internal links to other related pages of your website
If you'd like PJWD to look at your website and make recommendations for improvements – which quite possibly may include suggesting you start a blog! – take a look at my web design consultancy service.
Popular Article Topics
Series & Collections