Our local independent shops need our support more than ever. Not only do they bring life to our communities at all times, but during 2020 they have shown such grit and determination and inspired all of us.
In what has become a Christmas tradition here at PJWD, together with the help of marketing maestro Karen Webber I have once again put together a festive shopping guide featuring some old favourites and new faces on the Stockport indie scene.
If you are in a position to spend money this year, please consider supporting your local independents. And if you're in Stockport, do check out these fine establishments.
Everyone featured is also offering some form of online ordering if you'd prefer to do your shopping from home.
The Norah Store
Sustainable clothing store The Norah Store sources up-and-coming designers and curates them alongside cult brands and handpicked vintage.
Owner Elizabeth Morgan emphasises the 'choose well, buy less' approach and pick pieces that you are going to cherish for years to come.
The Norah Store stocks local brands such as USKEES, Evie Label, Uva, Audrey + George and more, supporting local makers and giving them a platform in a retail space.
Their key product for Christmas 2020 is The Norah Store X Camilla Ashley PVC Ties Bucket Hat.
This exclusive collaboration channels 60s plastic rain mac realness and is made to order in Manchester (limited quantities which also reduces waste).
You can order online or visit The Norah Store at 5 Little Underbank.
Still Life Story
Still Life Story owner Ruby Friel is hugely passionate about local high streets, indies and communities.
She'd been planning her own shop for a very long time, having started her working life as a florist and then meandered into designing for the clothing industry.
Then Ruby found the courage and savings to see her ideas through, and the beneficiary are the people of Stockport!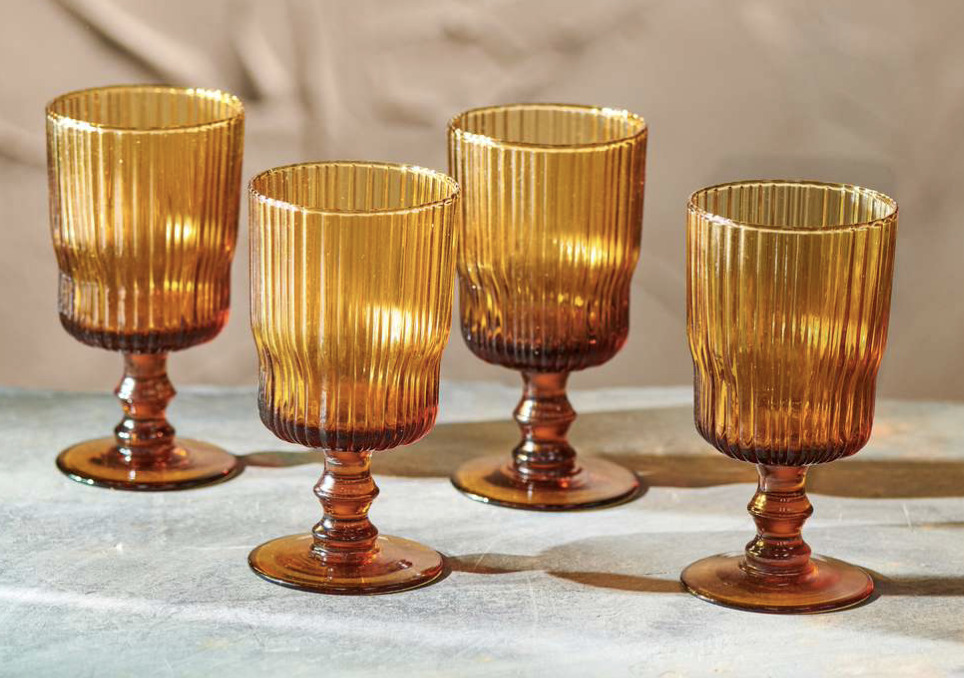 Still Life Story stocks fresh and dried flowers, Danish homewares, locally-made candles and more – an amalgamation of all the beautiful brands and designs Ruby discovered on her world travels.
Ruby's top pick for a Christmas present for someone else or yourself is her 'Fali' wine glass sets. She says they look soooo warm and festive but stylish enough to use all year round.
You can order from the Still Life Story website and collect from the store for free, get local delivery for £2, or have your purchases delivered anywhere in the world via courier.
Heaton Hops
Heaton Hops is an independent tap house and bottle shop selling a wide range of specialist beers, gins and ciders.
Owners Damian and Charlotte stock over 200 beers from independent producers in the UK and worldwide, including UK pales and IPAs, a wide range of Belgian Lambics and German lagers, and interesting stouts and sours as well as a range of vegan and gluten-reduced drinks.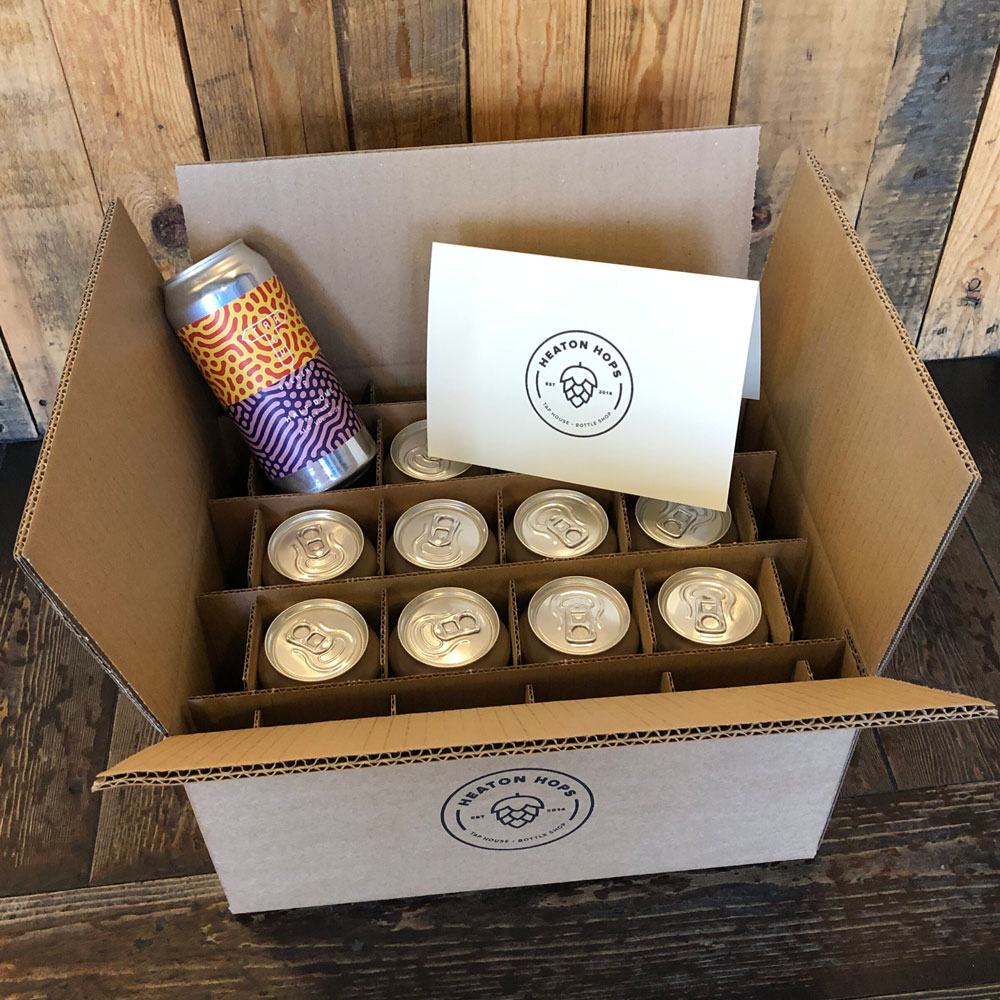 A great gift choice for the beer lovers in your life is a 12-can mixed case of IPAs, pale ales and lagers chosen from their current range of fresh UK beers. Gin lovers might fancy the Forest Gin gift pack from down the road in Macclesfield.
You can order directly from their website (built by yours truly so you know it's good!) and pick up in-store. Free local delivery is available on orders over £25 and they also ship for free to the UK mainland on orders over £50 (they can even add a gift message on a gift card for you because they're nice like that!).
Wine Boy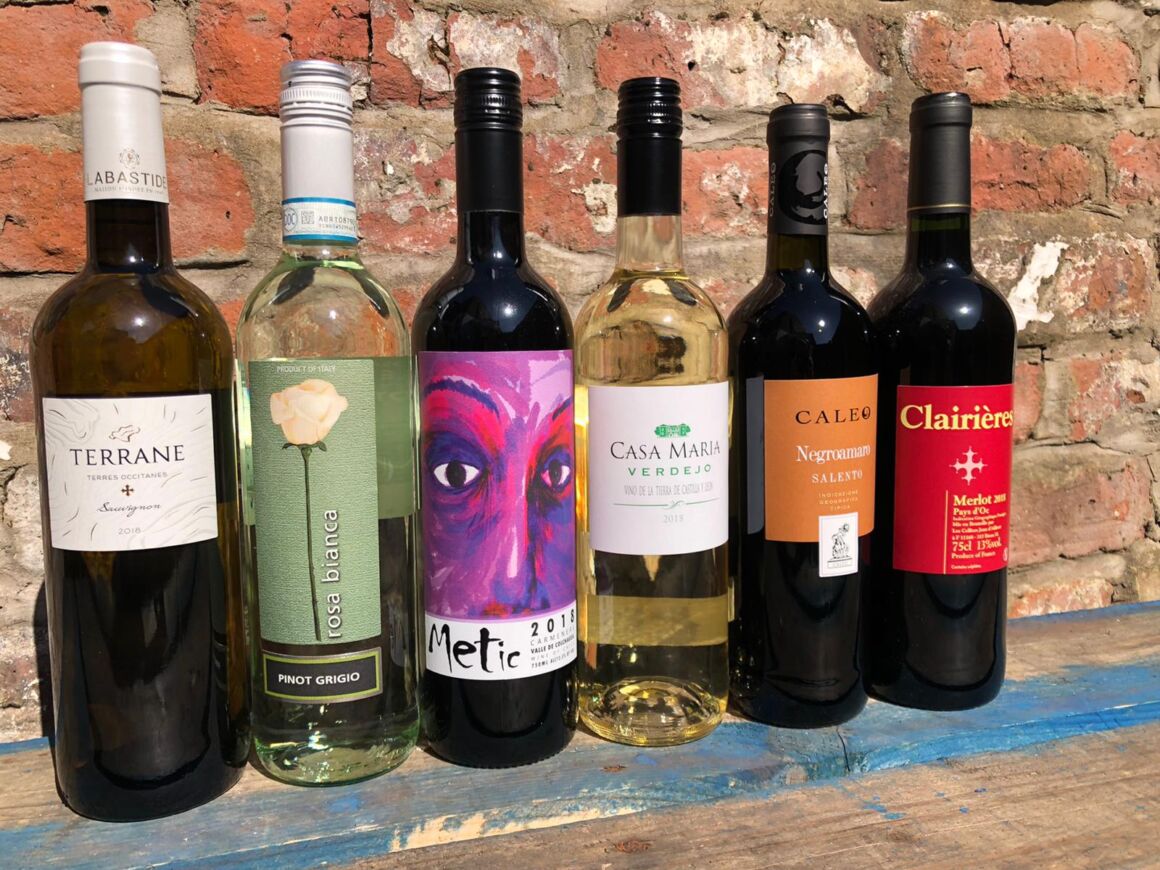 Staying on the boozy theme, Wine Boy is based inside Stockport Indoor Market and specialises in (unsurprisingly) wine, but also craft beers.
Most of their wines are made with minimal human intervention and generally come from smaller wineries where a great amount of care is put into production. Most are also vegan friendly!
Wine Boy is currently open as an essential retailer between 11 and 3 on Tuesday, Thursday, Friday and Saturday. They also have a free home delivery service for weekly deliveries around Stockport and Greater Manchester. You can order via DM on Instagram – where new offers are added to Stories weekly – and Facebook.
A great introduction to Wine Boy's wines is their 6 wines for £60 offer, where wines are selected to match the customer's taste.
Agapanthus Interiors
Agapanthus Interiors is housed in a four-storey, late Victorian building in the heritage conservation area of old Stockport.
Owners Zoë and Tom are passionate about restoring antique and vintage lights and specialise in having an eclectic collection of all shapes and sizes carefully sourced from around the UK and Europe.
As well as lighting, they also sell a range of furniture and decorative homewares. They have a selection of Victorian Parian made in the mid 1800s, each with a different pattern.
Zoë feels that as people look to make our homes more of a sanctuary to be in, vintage homewares offer more of a personalised touch as gift ideas.
She recommended something like this antique relief moulded Victorian Parian ware jug of around the 1860s.
Customers can order over email, phone or Instagram. Items can be paid for by bank transfer or card. They can be collected or shipped to them.
On the Brink Studio
On the Brink Studio are a woodwork and photographic studio that looks to educate, include and create in all that they do, whether it be commissions for clients or events and workshops in the studio and beyond.
Founders Elle and Gareth sell jewellery, wooden pieces and photographic prints and use materials that they already have so as to minimise waste.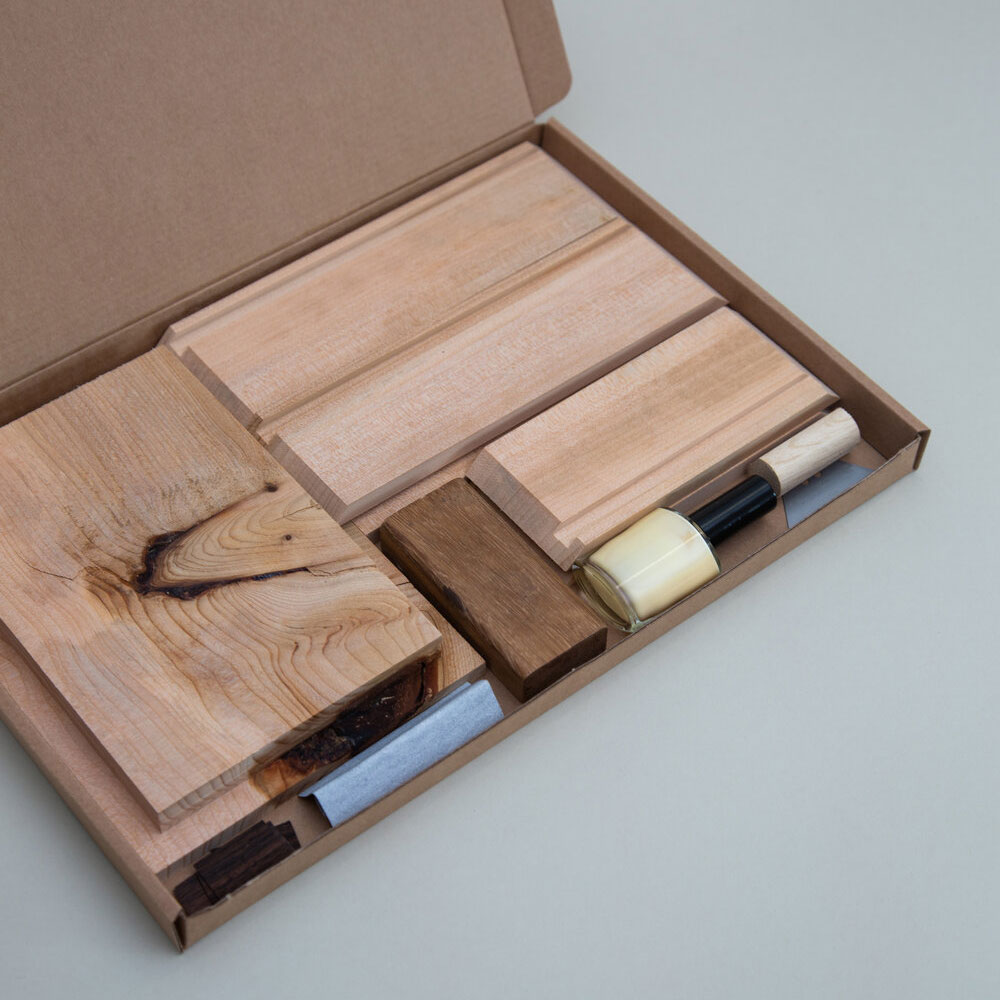 You can also buy kits that come with online tutorials to get creative and make something yourself in these wild times. I personally love my Draw Club kit!
Gareth created the Cedar Box Kit during the first lockdown as a way to keep people busy making and the outcome is a great-smelling box. Have no tools? Don't worry, Gareth also made a Tool Kit that you can use alongside it.
You can order from the shop section of the On the Brink Studio website.
Cherry Girl's Wardrobe
Donna Law loves the 1950s, having been introduced to the era via a rock and roll event.
But then she saw the fashion and fell in love with it: the simplicity of the shapes, the way they create curves, oozing femininity, yet remaining smart and casual, with just the smallest adjustment to accessories.
She is now sharing her passion for this style through her shop Cherry Girl's Wardrobe on Little Underbank.
Donna stocks a carefully chosen selection of quality 50s inspired and reproduction clothing made from modern, machine washable fabrics and available in modern sizes of 8 to 22.
It's not all iconic 50s full circle style skirts and dresses and fluffy petticoats for underneath, but also everyday style. Donna says her blouses and jumpers are perfect for the office, a Zoom call, school run, shopping and lunch with a friend: comfy and practical while embracing your 50s style.
Donna says fashion is personal and it needs to make you feel happy, confident and fabulous. Giving this feeling to someone you love is the greatest gift and you can with Cherry Girl's Wardrobe gift vouchers.
You can shop for 50s clothing and vouchers on the Cherry Girl's Wardrobe website or by messaging Donna on Facebook or Instagram. While the shop is currently closed to browsing, you can click and collect at set times on Friday and Saturday.
Rare Mags
Rare Mags is a magazine and book shop run by Holly and Martin. It is quite possibly my favourite shop of all time.
They are constantly searching for a wide range of magazines and books plus hard to find international and independent titles, along with excellent stationery and the best coffee.
You can order from the Rare Mags website as normal for worldwide postage as well as click and collect on (Thursday – Saturday).
Old Town General Store
New kid on the Old Town block is Old Town General Store, an independent lifestyle retailer at 24 Lower Hillgate.
Owner Tony is on hand each day to talk you through the reason behind each item on his shelves and the plans he has for the future of his store.
There's a vast array of things for sale at Old Town General Store, including men's and women's clothes, fragrance and beauty products, and homeware and gifts.
Sustainability and independent brands are high on the agenda, with products from the likes of Narloa, Natural Deodorant co, Woodspring co, Jarapa, Bambaw, and Black and Blum.
Tony reckons a popular gift this year will be his gin glasses at £6.
Even though the store is currently closed under national lockdown rules, you can still order on the Old Town General Store website for click and collect or delivery. Free local delivery is available within seven miles for purchases over £25. Everything can be gift wrapped upon request.
Independent Stockport
We're so spoilt for choice here in Stockport. In addition to all of these wonderful shops, there are of course the stalwarts of the Old Town like the amazing Plant Shop where you could easily buy most of your Christmas presents.
Here are some of my other favourite independents in the area.
Put a record on
We might not be able to party quite like in previous years, but if you need some fresh festive tunes, why not check out some of Stockport's finest record shops: SK1 Records, All Night Flight and Double Four Records?
If you are visiting town, some of the bars are offering click and collect such as The Cracked Actor, which has opened its sister-shop Breaking Glass Bottles on Vernon Street.
More than just a card
Thinking of sending a few more Christmas cards this year? Stockport is home to many amazing independent illustrators and artists selling cards (and art prints) including Molly Newport and Emily Flanagan, who both wrap their cards in compostable bags.
Christmas films and beyond
Buying a gift voucher for someone this Christmas is not only a thoughtful present but can really help the businesses which have been forced to close for a second time due to the national lockdown.
If you're buying for a movie buff, you might want to consider a membership from the Savoy in Heaton Moor. You can also gift a cinema ticket to an NHS worker through their fantastic Heroes in Cinema scheme.
Music legends art prints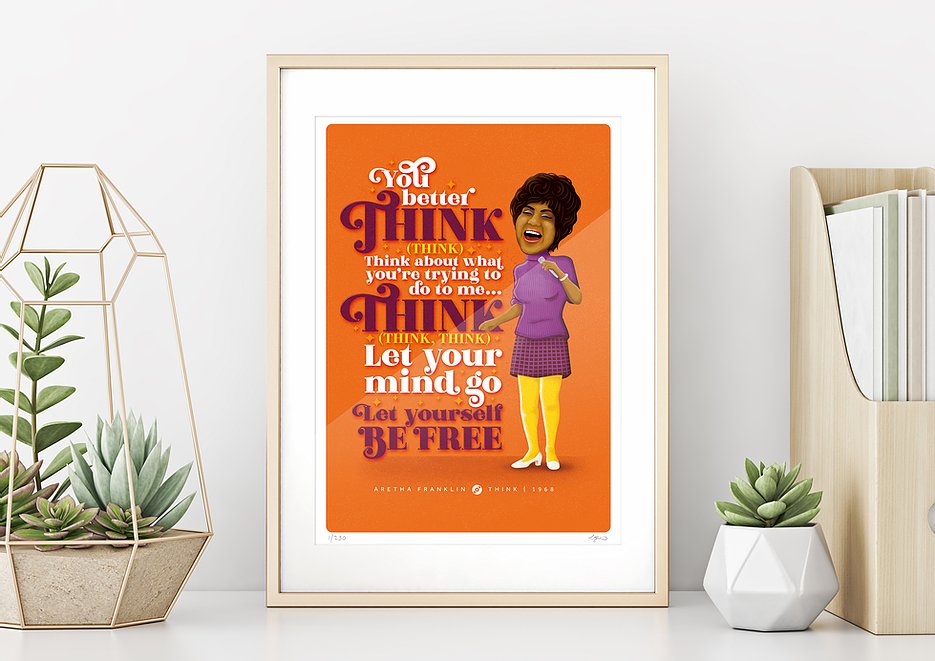 For music lovers, you can add some musical joy to your walls with a beautifully illustrated art print from First Line Series whose collection includes musical legends such as Stevie Wonder, John Lennon, Dolly Parton.
Holiday dreaming
Anyone else fancy a trip to the seaside? Not quite a Stockport institution – given that their shop is in Whitby – but Furbellow & Co gets an honorary mention as I love their range of men's clothing and grooming products and was honoured to build their website too!
For the gentleman in your life, you can buy everything from a fancy stocking filler to Whitby gin, knitwear and luggage on their very dapper online shop for UK postage.
Support your independents
I'm honestly super proud to share this town with all these wonderful Stockport businesses and I hope I've helped inspire you to shop with some of them.
Remember you can still show your support even if you are not in a position to make a purchase. A simple social media share or a Google review goes a long way!
Merry Christmas and much love to you all.