Website hosting is not glamorous, but it's a massive contributor to the success of your website.
A website running on a good hosting setup will:
load fast,
leave less of a carbon footprint,
automatically be backed up in case anything goes wrong, and
be more secure against getting hacked.
On the flipside, choosing a poor hosting package for your website is like building your house on a swamp. Doing this can cause all sorts of problems for website owners. If you're concerned about your site getting hacked or going down often, or you want to give your visitors a site that works well and loads fast no matter where in the world they are, then your hosting is a key consideration.
Read on for my top things to think about when choosing a hosting company.
Speedy web hosting
Generally, the first thing you want from web hosting is that it will make your website load fast.
Page speed is very important to keep your customers happy and your environmental impact low. And as students of my SEO training course know, search engines consider page speed when ranking sites.
Decent hosting companies employ all sorts of fancy file caching and compression techniques under the hood to make your website load in a flash.
Cheaper hosting packages typically store your website on a shared server with many others which will make your site run slower due to sharing the available resources. This is kind of like not being able to get any hot water because someone else in your house is always having a long shower.
If you have a WordPress site, you will benefit from using a hosting company which offers specialist hosting optimised to run WordPress sites faster.
Website security against hacking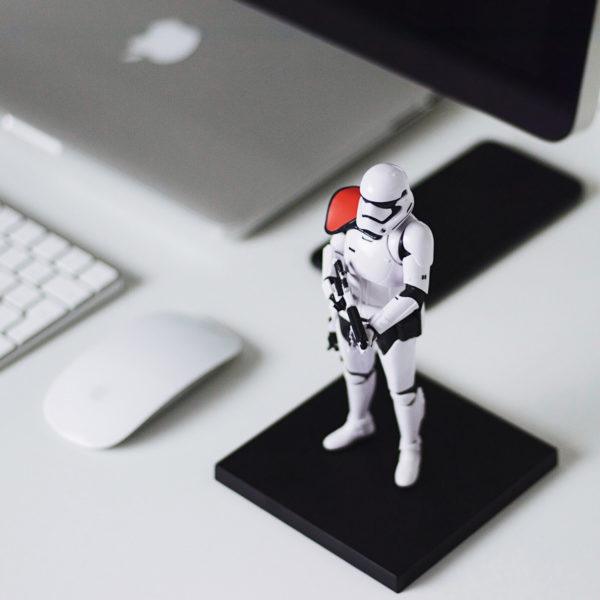 Look for hosting that has its own security built into its server configuration to stop your site getting hacked (and remove the need for you to install a resource-sapping security plugin on your website).
If your website has ecommerce functionality or collects any information from users through forms, it's crucial you have an SSL certificate to keep your customers' data encrypted.
When I installed an SSL certificate on the site for my web design studio, I spoke at length about the benefits of having an SSL certificate. These include increased credibility and trust, improved SEO performance and more.
Many good hosting companies are now able to offer free SSL certificates thanks to automated technologies such as Let's Encrypt. The best hosting companies will even install them as standard (because no one wants to manually install an SSL certificate!).
Try to avoid any hosting company that expects you to pay for one.
Sustainable web hosting
Ethical web design is a topic close to my heart, and sustainability goes hand-in-hand with this.
Web servers use a lot of energy, so invest in one of the many green hosting companies who are committed to minimising their carbon footprint. Some ways ethical hosting companies may reduce their impact on the environment include:
Using renewable energy sources to power their servers
Carbon offsetting/planting trees
Responsibly disposing of old hardware
You can check whether your current web host is operating in a sustainable way at the Green Web Foundation.
Another really useful tool is the Website Carbon Calculator where you can check your site's carbon footprint and find out how you can reduce its impact on the environment.
Learn more: How environmentally friendly is your website?
Support and backups
If you've been running a website for a while, you'll know that things don't always go to plan. When something does go wrong, it's important to know you can contact your hosting company and easily speak to someone about getting things sorted.
A good hosting company will also provide automatic daily backups so that in the unlikely event something goes wrong with your website, you can easily roll back to a recent working version.
Staging sites
If you're working with a web developer to make ongoing structural changes to your website over time (e.g. adding an online shop to your existing site), it's worthwhile having a second 'staging server' for previewing updates before implementing them on the live site.
This allows you to test and review new features on a working web address while your current site remains unaffected. This way you can iron out any issues before going live on your actual site.
The best hosting companies allow you to push and pull changes between your live address and staging site, so approved updates can be made live with a click of a button (rather than a lengthy manual upload). This means your developer can spend more time on the stuff that will make a difference to your business and users.
CDNs for international hosting
If your website is intended for a global audience, it's worth using a web host that has access to a Content Delivery Network (CDN). This will serve up a fast version of your site from data centres around the world.
For example, if someone in Australia accesses a website hosted in the UK, it will normally load slowly due to the server being so far away. If that website uses a CDN, the site will load from a data centre based closer to Australia, meaning it will load just as fast as for someone in Britain.
Don't be fooled by cost
As a web design studio, PJWD has worked with a lot of different businesses with hosting setups of varying quality over the years.
I've found that some cheaper hosting companies end up working out more expensive in the long run. While they seemingly cost less up front, they often charge extra for things such as SSL certificates, email inboxes and backups (all of which you realistically need) after you're already tied into your subscription.
Frankly, this is wrong. I find customers end up paying more for lower-quality hosting.
Web hosting is important and pays for itself by making your website perform better, so it's worth investing in. Don't just go for the cheapest option; get clarity on what is included and make the best choice for your business.
UK web hosting company recommendations
I'm not getting anything from recommending the companies below, but I want to give you a place to start looking if you want to switch web hosting companies. These are the companies I suggest to most of my web design consultancy clients.
PJWD has been using 34SP in Manchester for several years. I've been very impressed by their speed, the technical quality of the servers, and their positive attitude towards sustainability and community.
I've also heard very good things about Krystal, who back up solid tech with good ethics.
Another option is Flywheel, who have developed their own software for making publishing updates between your laptop and live site very easy.
In terms of which companies to avoid, as a general rule of thumb I'd say if you've seen them advertised on TV or rhyme with bo-laddy, they are probably rubbish!
If you would like advice on improving your website's hosting setup, you can pick my brain in a web design consultancy power hour.
Popular Article Topics
Series & Collections