BeerStork is a Stockport-based craft beer delivery service which distributes high-quality drinks to thirsty customers around the UK.
The brainchild of Dan and Pippa Evans, BeerStork was originally launched in summer 2018 when Dan set up his own WooCommerce website. By September they reached a point where they wanted a new look and a professionally-built website to match so they could take their business to the next level.
Keeping things local, Dan and Pippa worked with Stockport-based branding designer Creative Wilderness on their rebrand, and I got involved to build the new website.
We originally met Dan around September 2018, development started in October and we launched at the start of December.
The Brief
The first step was to sit down with Dan and Pippa and discuss what they wanted to achieve. It soon became clear that there were several issues with their website which are quite common of sites that haven't been professionally designed.
These included:
Slow load speed.
An admin area that was difficult to update as it was built around a free theme.
Displaying poorly on phones.
A cumbersome checkout process and confusion about where the payment buttons were.
Not showing up in search engine results.
Read more: The most common website problems I fix for clients
Designing an online beer shop
Taking all this information into account, I designed the rough wireframes to outline how the website would work. These wireframes were then combined with branding designer Charlotte's awesome work to create the full web designs.
In my role as web designer, my job was to make it as easy as possible for people to 1. Find the drinks they want; and 2. Buy those drinks.
On the back end, I made sure the drinks were organised into recognisable categories and that filters allowed users to quickly search the shop archive for beers by type, brewery, country and whether they are vegan friendly.
I also added a keyword search bar to the header which is always fixed to the top of the screen and introduced a mega menu-style sub navigation to present the long lists of product categories and breweries in a more readable way.
Results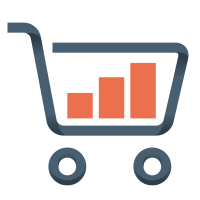 Increased sales
Since launching their new brand look and website (four months ago at the time of writing), average monthly sales have more than doubled. The investment in a new site has paid for itself in this time.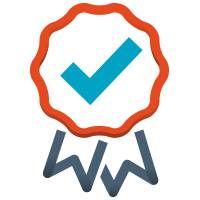 Improved search listings
In many cases BeerStork shows up on the first page of Google results when searching for individual products.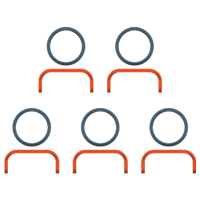 Improved relationship with stockists
Jimmy's Brewery in Manchester also link to Beerstork from their own website in place of having their own online shop.
What's next
Dan attended my SEO for Beginners workshop and now uses Google Analytics very effectively to measure and analyse their website traffic. By studying how people get to the site and how they interact with it, we can get a great deal of insight into how to improve the website in the future.
For example, if a product gets a lot of views but not many sales, this can be identified as a page to improve, perhaps by changing the product photo or rewriting the description.
It also collects the most popular terms entered into the search bar, which gives Dan and Pippa a great insight into any new products people are looking for. One of the early successes of using Google Analytics in this way is that we noticed a lot of people using the search bar to look for beer glasses. Dan started selling them, and they are now of his most popular products!
They can also identify how people find the website so they can focus their energy on marketing the business more efficiently.
What Dan & Pippa said
If you're looking to update your website or want one making for your business then go and see Paul.

Paul was the second person out of four people I was going to meet with to discuss my existing website and how it could be improved, but after meeting Paul I didn't go and see anyone else.

Paul is a really friendly, nice guy whose passion for what he does comes across as soon as you meet him which made me feel at ease straight away.

When it came to the website design, I felt he was really interested in my ideas and if there were a way to improve them he always had great ideas of his own.

I liked the meetings we had throughout the build so he could show me how it was going and to check if I was happy or if any changes needed to be made.

The feedback about the website from my customers has been so positive and my customer base has grown, which I 100% put down to Paul's rebuild of my website.

I will always use Paul because it was a pleasure working with him and his skills on the computer are amazing.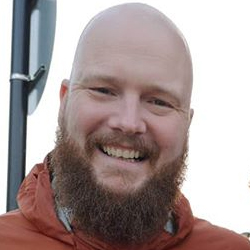 Dan Evans, BeerStork
More Case Studies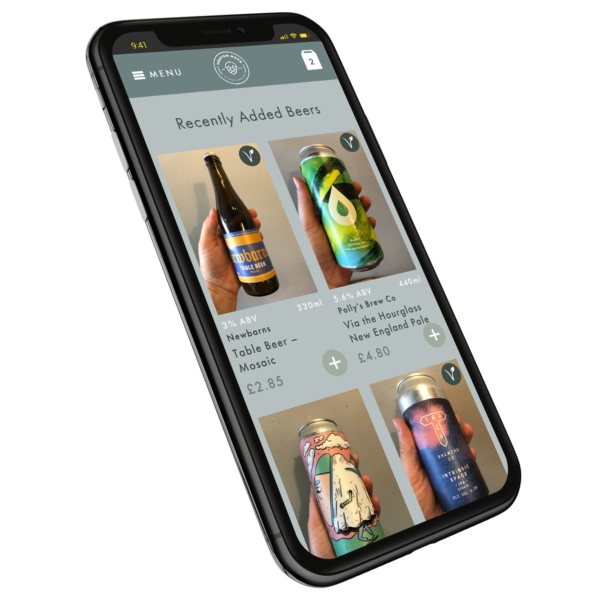 Online store for the award winning tap house and bottleshop in Heaton Chapel, Stockport.
High customer engagement
New source of revenue
Lots of beer sold!
Read the Heaton Hops Web Shop case study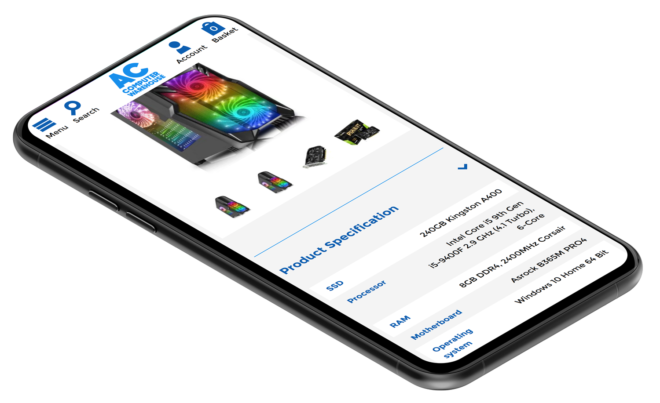 Website rebuild for the Stockport based computer shop and device repair centre featuring eCommerce functionality and an appointment booking system.
40% increase in traffic
Increased sales
Increase in bookings
Read the AC Computer Warehouse case study
View more projects