I worked with Heaton Hops' owners Damian and Charlotte to build them an online web shop as they adapt their business to introduce local and nationwide beer deliveries.
The main goal for this project was getting a functioning shop up and running quickly so they could be processing orders and generating income again.
I was also conscious to keep costs down as much as possible due to their income being reduced due to the taphouse being shut.
This meant adopting a phased approach to focus on rapidly creating a simplified design to launch with and then thinking about adding in more advanced features later based on the user feedback.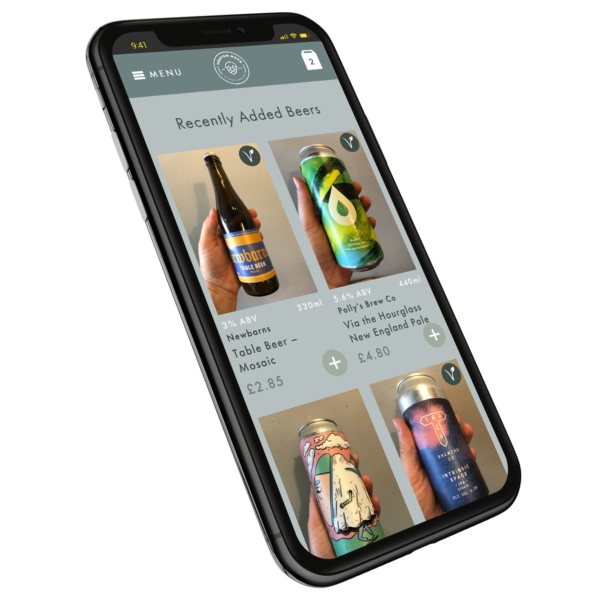 Results
High customer engagement
Over 1,300 visits and 12,000 page views in the first week since launch
New source of revenue
First order made within 30 minutes of launch
Lots of beer sold!
Phase 1 investment paid for itself in under 48 hours
Customers love it
Well received by Heaton Hops customers and community
Design Process
Phase 1 was to get the eCommerce system up and running using WooCommerce and taking payment with Paypal.
I also took what I'd learnt from building the Beerstork website back in 2018 and reflected what I could do better now when designing an online beer shop.
With this in mind, some of the main considerations for this project included:
Finding the best way to present key information at a glance such as the ABV, size and brewery.
Putting extra effort into how the site works on phones as this would be the primary way most people use it.
Make it easy to find vegan and gluten-reduced beers which I felt was lacking on other websites.