Following the growing popularity of their eBay shop, I worked with company founders Chris Gore and Kevin Colley to design and build their own website to sell their impressive collection of products (My personal favourite being the miniature pub benches with umbrellas!).
Paul worked with us to ensure that our website was tailored to meeting the needs of our business. Throughout the construction process, Paul met regularly with us to maintain a positive, dedicated, professional relationship which has been demonstrated in the finished website.
Kevin Colley, North Western Models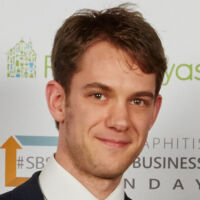 Design Process
I created a colour scheme based on the neutral greys from their existing logo and print branding then introduced a positive green for the call to actions such as links and buttons as well as a secondary red to compliment it.
The headings use a serif font called Rokkit, as a reference to the Stephenson's Rocket steam train.
Whilst keeping to a contemporary design I also included a few subtle references to classic British Railways signs such as the arrow heads and tails used for bullet points and pointers, which I hope the customers will appreciate!
WooCommerce eCommerce platform
The website is powered by WooCommerce, the leading e-commerce engine for the WordPress content management system. This allows Chris and Kevin to easily manage the products themselves and are automatically notified when someone makes a purchase or stock levels are low.
Customers can also create their own account to keep track of orders and save their delivery address to save time on future purchases. Payents are securely processed though Paypal.