The Teenage Market is a free platform that encourages young people to start their own business and showcase their creative talents whilst supporting their local markets.
Since its 2012 launch in Stockport by brothers Joe and Tom Barratt, The Teenage Market has hosted hundreds of events in towns around the UK and now has over 2,000 users registered.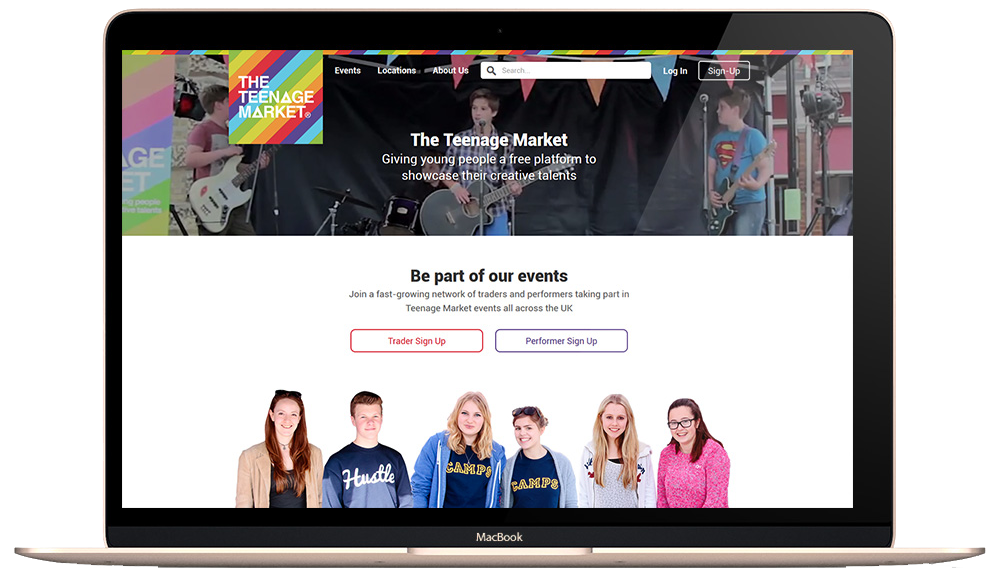 Joe brought me on board in 2016 to develop their redesign into a fully functioning website, with a particular focus on improving how the site works on mobile phones.
The website has many features, including the ability for local organisers to upload content and for participants to sign up.
Process
I developed a new WordPress website to allow town organisers to create a profile on the website and to create Teenage Market events. Local traders and performers can then sign up to claim a pitch. This notifies the organiser and who can choose to accept or reject the applicant.
The Teenage Market is by far the most complex website I've ever built. It features a lot of custom PHP functions and I pushed WordPress to the limits of what it can do.
The website also behaves differently whether you are logged in as a trader, organiser or admin. For example, traders see the 'Apply now' button when viewing an event, while an organiser gets to see a list of people who have already applied and are awaiting approval.
Traders and performers can customise their own page by adding profile and banner photos, video, a photo gallery and their social media links. Profiles also display any upcoming and past events the trader has attended.
All of the main user activities on the website (such as applying for events, editing your profile or approving applicants) can be completed via the front-end of the website using embedded forms and custom functions to communicate with the database.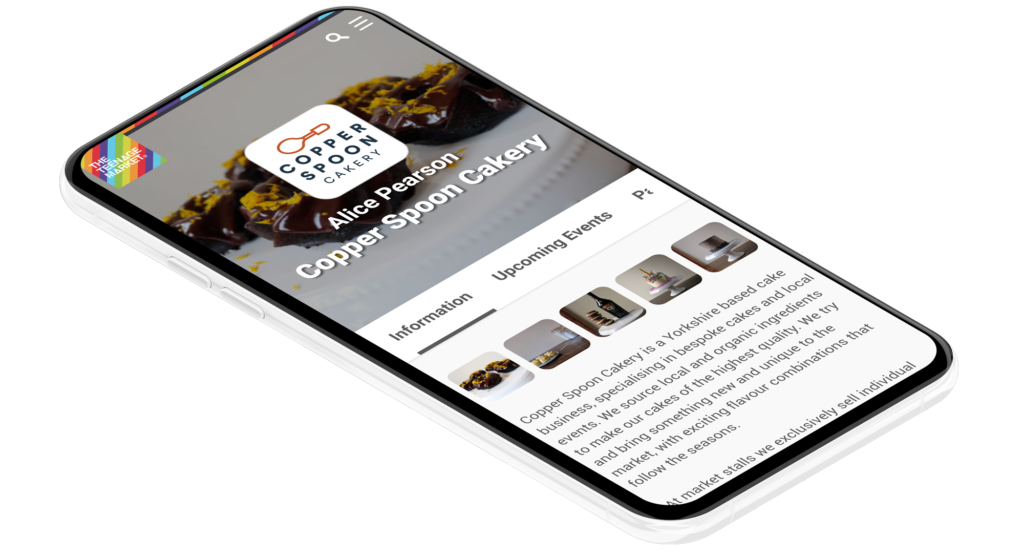 This means no-one has to access the standard WordPress admin area to edit anything, which makes the whole process feel more integrated for the user whilst keeping the admin area secure for the website managers.
I also set up an automated email system on the site using Mailchimp's Mandrill tool. This is used to notify traders and performers when a new event has been created in their region, to inform organisers when someone has applied for their event, and to send reminders when the event is approaching.
Organisers can also send messages to traders and performers who have signed up to attend their event.
Results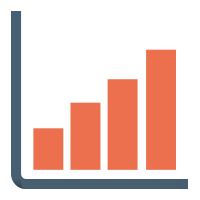 High user engagement
When the new site first launched in the summer of 2016, trader and performer sign-ups increased by 61%. Now, less than three years later, the site has had over 2,000 traders and 400 performers sign up to 280 events organised in 70 locations across the UK.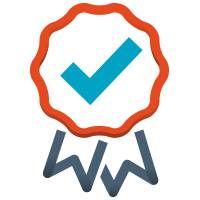 Strong search engine visibility
Over 56,000 people have visited the site, with 44% of traffic coming from organic search - that's people typically searching for particular events such as "Stockport Teenage Market".
Popular on social channels
The Teenage Market also has an impressive social media base with a combined following of over 8,000 followers across Facebook and Twitter. Social traffic accounts for around 15% of the site's overall traffic.
What's next
This iteration of the The Teenage Market website will be three years old this summer (2019). It's now time to team up with Joe again to take the project into its next phase.
Top of the list of priorities is to improve page load speed and usability on mobile phones, while providing further support for event organisers and revising the signup process.
What Joe said
Paul not only managed to achieve all of our intended aims and objectives on time but also provided us with more support, advice and guidance than we could ever have asked for.

He is a professional, highly talented web developer who has a unique talent for simplifying the most complex of tasks. I would not hesitate to recommend Paul to any client in order to fulfill their web development needs.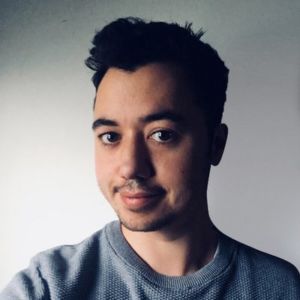 Joe Barratt, Teenage Market Co-founder
More Case Studies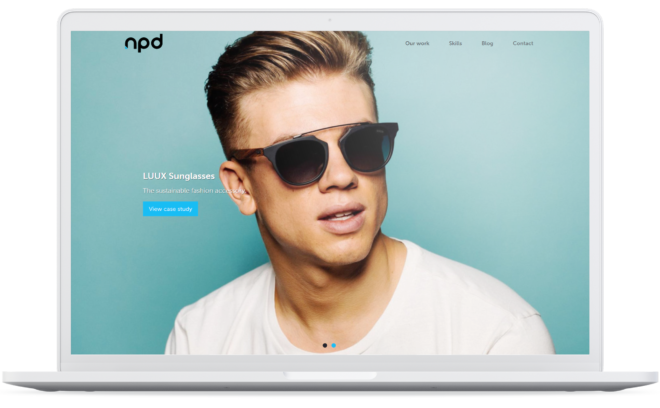 Clean and minimalist website showcasing the work of skills of the UK product design studio NPD.
Load time reduced by 4 seconds
Traffic has doubled
Improved search performance
Read the North Product Design Website case study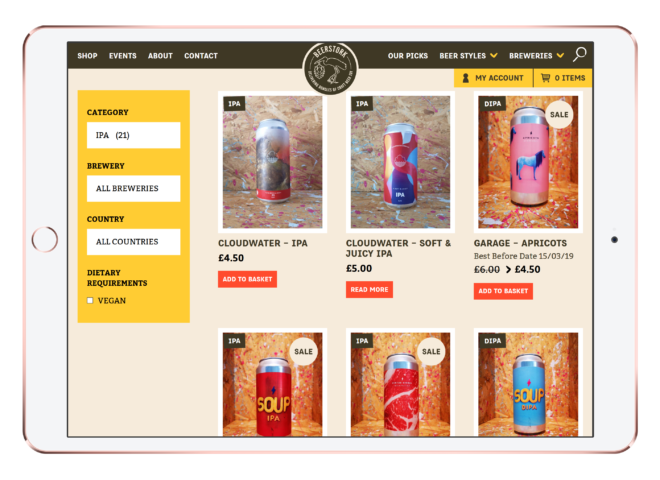 Custom built online shop for the Stockport based craft beer delivery service, developed in collaboration with Creative Wilderness.
Increased sales
Improved search listings
Improved relationship with stockists
Read the BeerStork e-Commerce Website case study
View more projects