Wonderland Cakes is the business of Nicola Quinn, who designs and bakes bespoke cakes for all occasions around Stockport and Manchester.
It's always fantastic to team up with talented people and it's massively important in design that you believe in the product you are trying to promote. After meeting Nicola and seeing the quality of cakes she is capable of creating I was 100% behind supporting her business (also I got a bunch of free cake in return as an added bonus).
2017 redesign
I originally designed and built this website in 2015 so I decided to revisit it again (in return for another pile of tasty treats). Revisiting an old design is always interesting as you can actually apply usage data to back up your design decisions. It's also a good measuring stick of how I've progressed over the past two years.
After discussing design updates with Nicola I studied the Google Analytics data from the past 2 years to understand how visitors had been using the site and pinpoint which bits to improve.
I did a full redesign of the individual cake template so better present the portfolio galleries (and the part which Nicola most regularly updates). The old design only showed three unless you opened the rest in a popup so this was a vast improvement!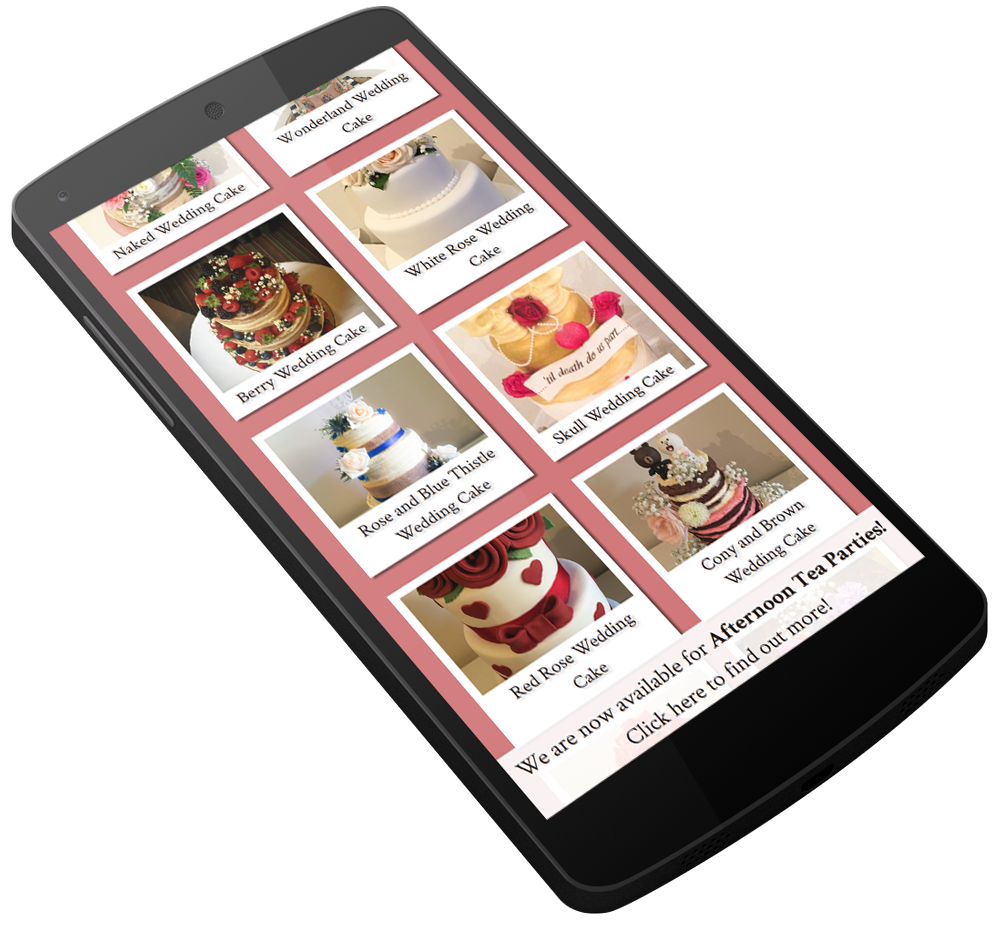 I fixed the main navigation to the top of the page so it is always visible wherever you are on a page. I also added a dropdown menu to make it quicker to find individual cake types (such as Adult Birthday Cakes or Wedding Cakes) without having to go to the listings page first.
I also revised the colour scheme which originally evolved from Nicola's existing logo. The decorative font used throughout the site for the page headings is called Alice, named after Wonderland's most famous resident.
The website features a simple but effective contact form to streamline the enquiry process by gathering useful information (such as the number of servings, flavourings and occasion for example) straight away when someone asks for a quote.
Development
As well as utilising a responsive layout so it looks good on phone and tablets as well as larger screens I also spent extra time optimising the website so it loads super quick whatever device you are using.
The site is built using a bespoke custom WordPress theme enhanced with Advanced Custom Fields allowing Nicola to easily edit the site content herself without fear of having to write any code or breaking anything.
What Nicola said
Paul's enthusiasm and attention to detail are just a couple of the attributes that made me choose him to build my website. He was incredibly helpful and patient throughout the process, and I am more than happy with the outcome. I wouldn't hesitate to recommend him to anybody.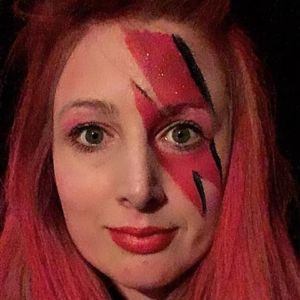 Nicola Quinn, owner of Wonderland Cakes
More Case Studies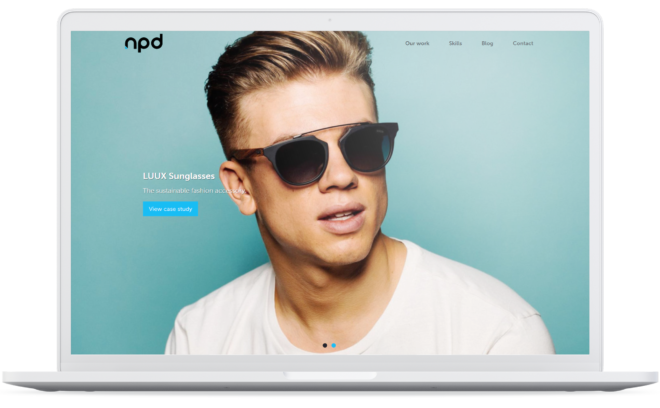 Clean and minimalist website showcasing the work of skills of the UK product design studio NPD.
Load time reduced by 4 seconds
Traffic has doubled
Improved search performance
Read the North Product Design Website case study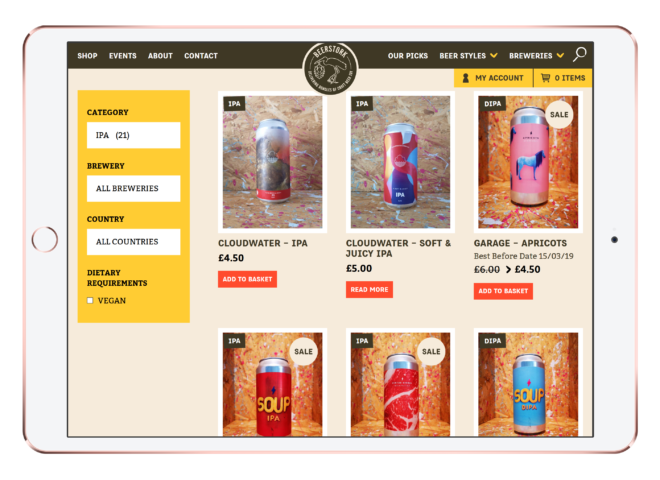 Custom built online shop for the Stockport based craft beer delivery service, developed in collaboration with Creative Wilderness.
Increased sales
Improved search listings
Improved relationship with stockists
Read the BeerStork e-Commerce Website case study
View more projects