What's in it?
Make your website work harder for you with my best articles and advice
Get first access to tickets for my popular SEO training workshops
Learn even more top website tips from Bo the web design hound (also includes photos of said hound)
Meet some of the great independent businesses I've teamed up with in my featured case studies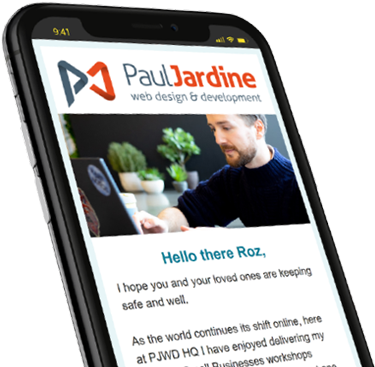 Get the most from your website
Get helpful advice and articles into your inbox once per month with the PJWD newsletter.
1 email per month. Unsubscribe any time!