It's the start of 2021, and it's the 21st issue of the PJWD newsletter!
Personally, I'm going into the new year with mixed feelings of sorrow and optimism.
Whilst we're experiencing a truly awful time for a lot of people, I'm hoping the situation will also inspire new and innovative ways of working and living our lives.
Over the past 9 months I've already been inspired by people taking their business online. One of my own highlights of last year was hearing one of my clients say they'd been able to bring their staff off furlough due to the success of their online shop.
We're living and working digitally more than ever, so this year I'll be continuing my mission to share tips and advice on improving your online presence. I'll be talking about:
Making your website work harder for your business
Reducing the environmental impact of your website
Protecting your and your customers' personal data
Using digital products in a healthier and more productive way
Whether you're new to running an online business or a seasoned web entrepreneur, I'll be here to help guide you on your digital path.
One of my first projects is to teach more small businesses about how they can use SEO to make their sites more visible in search. I'm currently filming the videos for my online course to run alongside my live online workshops, so watch this space!
Review your website
January is a good time to take stock of how your website is performing. Identifying what needs to improve can help with your planning, so you can achieve those objectives you have set for your business.
I have a couple of articles that can help you review your site: a how-to guide that explains where the clues are hidden and what you can look at to inform your strategy, and the best tools for a website review.
I can also do your website review for you. I'll give you my professional analysis of how it's doing, as well as recommendations for improvements.
Learn more about PJWD Website Reviews
Setting up a website on a tight budget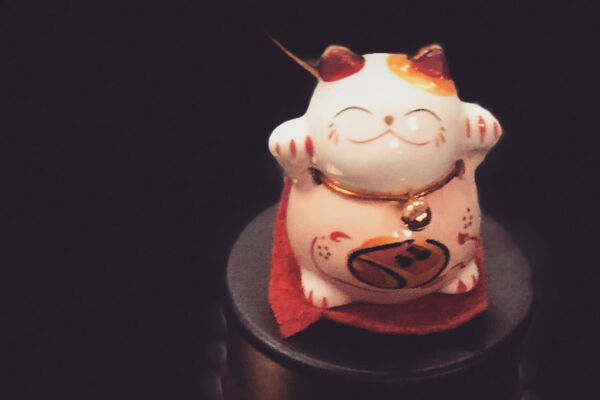 Not everyone has a big budget to spend on their website, particularly if they are just starting out with their business.
If you want to go down the DIY route I've put together some of my best tips for setting up a site yourself.
And if you get stuck with any elements of your website design, you can always pick my brain with a power-hour-and-a-half!
Read Setting up a website on a tight budget
New adventures with an old phone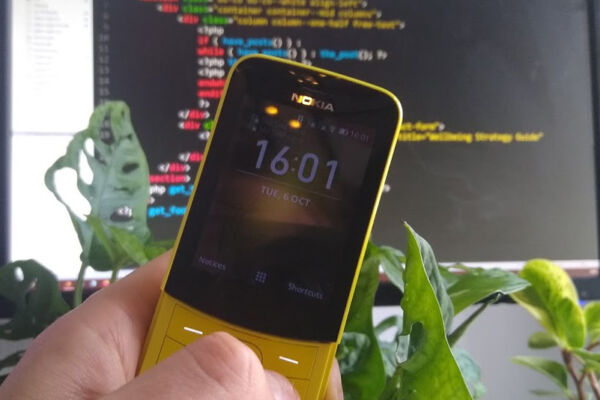 Digital wellbeing is a subject close to my heart, and this extends to myself as well. I recently took the plunge and bought a "dumb phone" to use in the evenings and weekends, which I lovingly call the Banana phone. Here's how I am getting on without WhatsApp or Twitter!
Read New Adventures With an Old Phone
Bo's Top Tips for website reviews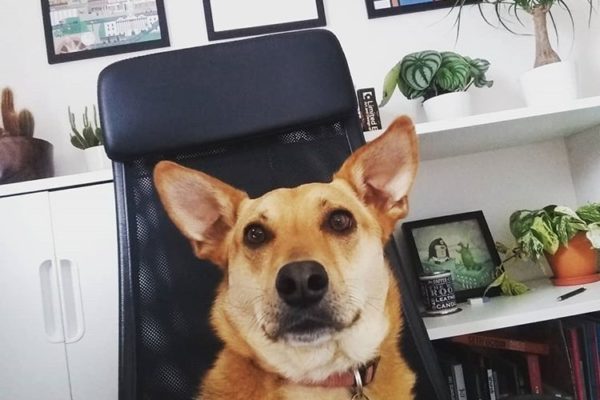 "Eat your own dogfood" is a good saying that means if you dish out advice, you should take it for yourself. I've never seen Paul dig into my food – not that I would share! – but it was good to see him apply his own advice by reviewing his website as one of his first jobs of 2021.
I kept a close eye on what he did, and these are my top tips.
Check your website analytics to see which pages people look at, and consider removing anything that isn't useful.
Look over the key content on the pages that get the most views. Does the text reflect what your business offers? Do you have better photography you can use now?
Check your old blogs and remove anything that is no longer relevant.
Do you have newer case studies or testimonials you can add?
If you don't want to do your own website reviews, you can ask Paul to do it for you. It keeps me in tasty snacks!
Love, Bo
Stockport's Favourite Web Design Hound
Elsewhere on the web
I'd like to share a few interesting things I've come across in the past month,
Horizons: Feast to Save the Planet – This is a very interesting programme in which Dr Hannah Fry explores the carbon footprint of the foods we eat and offers advice on how to eat more sustainably.
Clean Advertising – Jeremy Keith discusses how behavioural advertising (which shows you adverts based on your digital profile) is in fact less effective than contextual advertising (which shows you adverts related to the subject of the page you are on).
Brewdog's 10 Biggest Mistakes in Business – An open and honest assessment by Brewdog CEO James Watt of the lessons he has learned while growing an ethical and sustainable beer company.
Popular Article Topics
Series & Collections