One of the biggest and most noticeable benefits of my digital minimalism practice this year has been improved general wellbeing – from feeling less anxious to sleeping better.
For many people, the pandemic has changed their sleeping habits, and homeworking has meant some people have more control over how and when they rest. This can only be a good thing for the mental health and productivity of workers.
When you are self employed, you may have a bit more scope than an office worker to take a nap when you feel you need it, but we are notorious for being bad at taking decent amounts of time off work.
This month, I'll be taking two weeks off to recharge my batteries. I plan to relax, not look at my emails and switch off as much as possible, so I can come back refreshed and ready to be productive!
Meanwhile, if the summer sun has had you full of energy, I've shared some SEO tips below for improving your website's visibility on Google.
I hope you are able to take some time off as well over the summer, and if you can't take two weeks or even a day, check out Bo's tips for how to fit rest into short spaces of time.
I wish you a restful July! As always, if you have any questions or comments about this month's newsletter drop me a message 🙂
6 months of digital minimalism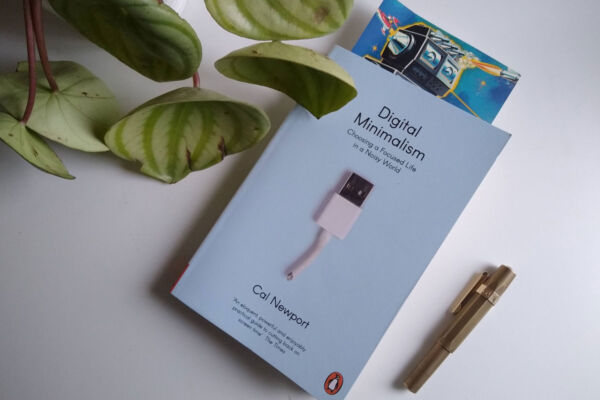 Since starting to practise digital minimalism at the beginning of the year, my life has changed for the better.
I've reflected on the last six months in more detail on my blog, but the key observations are that:
No news is good news. I'm happier for avoiding online news and I don't even read the weekend paper as much as I used to.
My social media use is more focused and controlled, which has resulted in better conversations with people.
I'm more productive.
I'm more grateful for the things I have, such as my existing clients.
Read 6 Months of Digital Minimalism
Why doesn't my website show on Google?
When last did you scroll to page two or three in search results to get to the page you wanted? No, me neither. The reality is that internet users are both getting more impatient and more sophisticated in the ways in which they look for info online.
For you the business owner, it means that you need to do what you can to strengthen your site's performance in search – and I've collated some of my best tips to help you achieve this in my latest blog post. These include making sure you choose the right keywords to optimise, putting them in strategic places on your site, and making sure your site is technically sound.
Read more in the blog post, and if you want to go a bit deeper with your search engine optimisation (SEO), keep an eye out for my new SEO course which will be available soon. I also offer private sessions so just reply to this email if you're interested.
A year of online shopping for Heaton Hops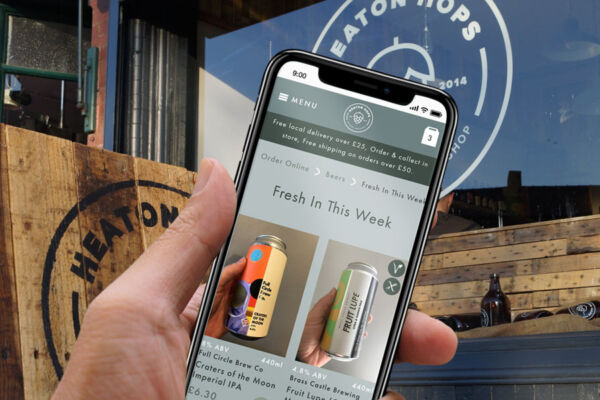 It's been a year since I created an online shop for local tap house Heaton Hops, who had to change their business rapidly when the pandemic shut down their in-person operation. I asked co-owner Charlotte about the impact the new web shop has had on their business.
I'm particularly happy that Charlotte said the new website was "a lifesaver during lockdown" and that their customers love it. One said it was "excellent- better than any other I've come across in online beer buying". I'll take that! Cheers!
Bo's tips for taking some rest and relaxation
Us canines have a reputation for being over excitable, but there's a reason there's a yoga pose named after us. We know how to chill. I'm happy to share with you some tips for rest and relaxation even if you only have five minutes for a reset.
Downward dog (and I'm not just saying that because I am one!). This yoga pose – like any inverted poses where the blood flows to your brain – calms your nervous system and relieves stress.
Do a short meditation, like this great one from Daria at High on Yoga.
Hydrate. A glass of water gives you a mini break and gets those hydration levels up, which lowers levels of the stress hormone cortisol.
Take some deep breaths, preferably outside, preferably in the sunshine. Pay attention to the good things you see.
Listen to a feel-good song. Bonus points if you move to it!
With restful love,
Bo, Stockport's finest web design hound
Elsewhere on the Internet
Popular Article Topics
Series & Collections