This month I'm revisiting the idea of Local SEO in an online world, an article I originally wrote in 2020 in the middle of lockdown. It's been interesting to look back at how local businesses have bolstered their online offerings in the two years since.
Even after the country seems to have 'returned to normal' and mostly seems to have forgotten all the lessons learned, I've been encouraged by the businesses who have committed to improving their digital presence and reaped rewards as a result.
My friends at Furbellow & Co have seen continued growth in website traffic and sales throughout 2022, thanks to our combined efforts at improving their SEO strategy over the past 2 years.
Likewise, craft beer shop Heaton Hops has maintained a second source of income selling beer across the country, even after re-opening their doors to the public thanks to their well-optimised product pages.
Optimising your website for search can often feel like a shot in the dark. It takes time and ongoing commitment to see results! So it's a pleasure to have helped these fantastic independent businesses and to see them using their training to full effect.
If you're new to the world of SEO and don't know where to start, I've also written up a short summary of the most common issues businesses come across in Why does my website not show on Google?
As always, I hope you find this month's newsletter helpful. If you have any questions about your website's SEO feel free to hit reply!
SEO for Small Business training course is now fully live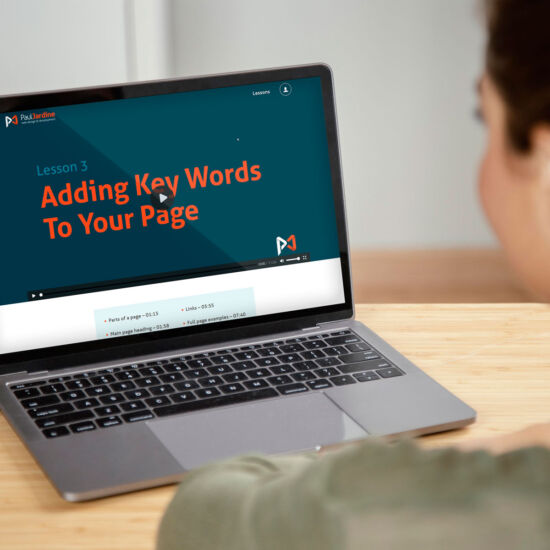 The full SEO for Small Business course is now live after I published the final modules. I'm offering £30 off for the rest of July and August: simply enter the coupon code PJWD-SEO at the checkout.
I've also launched an affiliate scheme for students. Once you've completed the course, you're able to share your own personalised £30 discount code with friends. To say thanks, I'll give you £20 for each person who joins the course.
Bo's tips for p*ssing people off
I've been a grumpy hot dog this month, and since I've been stuck at home I can tell you I've had quite enough of people. If you are similarly annoyed and want to put people off approaching you, I have some excellent tips that don't involve growling or biting.
The basic premise is that if you want to stop people buying from you on your site, make sure you show no regard for their time and attention. Make it clear you don't have an idea/don't give a damn about what it is they want to do on your site. And for bonus points, make it really hard for them to do what they came to do. (Insert evil bark in here.)
Here's how.
Give them newsletter popups as soon as the page loads. Screw what they came to do!
Pretend to respect people's privacy by posting something inane about respecting their privacy blah blah blah but then putting loads of tracking scripts on your site to follow them around the internet like a bad smell (wasn't me).
The ol' slow loading advert switcheroo. You know, where the page loads super slowly and jiggle about while they try to use it. Then just as they go to click somewhere, an ad loads in and they end up on a site for some crap that will live on in your algorithms forever more. That'll teach them.
Make stuff fly in everywhere as they scroll.
As they try to leave, make sure another newsletter popup hits them on their way out.
See ya later, now leave me to my naps!
Elsewhere on the Internet
Virtual assistants are listening to children and then using the data
"Voice-activated personal assistant (or VAPAs) are continuously listening, recording and processing acoustic happenings in a process that has been dubbed eavesmining, a portmanteau of eavesdropping and datamining." Whilst many adults sadly seem unfazed about having their digital privacy violated by Amazon Echo's and the like, it's horrifying to think that children growing up around these increasingly common devices will have their entire lives logged into a digital profile.
Your mental health and productivity
Leanna Lee shares 6 ways my mental health has helped her work better on the Zapier blog. There are lots of great tips here for finding a way of working that works for you.
Cookie Database
If you've ever wondered what sort of tracking cookies are saving to your computer when you visit a website (including your own!!), the Cookie Database is a comprehensive library of common cookies and what they do.
Popular Article Topics
Series & Collections