Learn SEO with PJWD
in this online video course
Improve your website's SEO
In this self-paced SEO video course you'll learn how to make small but mighty changes to your site so it shows up better in search results and new customers can find you more easily.
Bite-sized learning
The course consists of 8 parts of around 10 minutes each. Sections include demos and explanations of SEO terms and what they mean in practice for different businesses.
Learn at your own pace
Because the course is self-paced, you can dip into it when it suits you and pause when you want to change things on your site as you go.
Lesson 1: Think about your keywords
How to pick the right key phrases for your website
Types of key phrases
Assessing your competition
Lesson 2: Create an SEO content plan
How to spread your keywords throughout your website
How to use different pages to help show up for certain keywords
Examples of content plans in action
Lesson 3: Add keywords to a web page
Look at the parts of a web page that we can optimise
What makes good content?
Examples of well-optimised pages
Lesson 4: Page titles and meta-descriptions
How to write a good Google listing
Examples of good meta descriptions
How to customise the metadata of your web page
Lesson 5: Label your images
The importance of website accessibility
How to add keywords to your images
How to label your images
Lesson 6: Page speed and SEO
Why page speed is important for your site's SEO (and much else besides)
Jargon-free tips for speeding up your website
Lesson 7: Link building
How to view your website's wider relationship with other sites
Different types of inbound links
How to get inbound links
Lesson 8: Use Google Tools
How to use Google Search Console to measure your progress and spot opportunities for further optimisation.
How to create a professional Google Business profile
This self-paced online SEO training course will be available in Winter 2021. Be first to hear about it by signing up below.
Kind words from previous attendees
Previously, the concept of SEO has seemed intimidating and like learning a foreign language. Paul explained it clearly and precisely and empowered me to improve the SEO of our website.
Hannah Durdin, The Outdoors Group
Paul's beginner SEO workshop was so helpful! Paul makes the web and all that scary SEO stuff seem easy, friendly and most of all fun!
Charlotte Holroyd, Creative Wilderness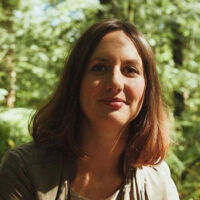 I can honestly say I've never met anyone that's made this stuff so accessible and easy to understand.
Sarah Green, founder of Another Architecture + Interiors in Stockport
Paul explains SEO clearly and patiently in a friendly environment where you can ask lots of questions and get reliable answers. Highly recommended!
Karen Webber, Goodness Marketing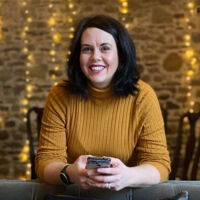 Launching Winter 2021
Join me in this self-paced video course where you'll learn how to improve your website and make small but mighty alterations that can make your site show up more prominently in search results.
Register your interest
Keep up to date on the progress of the SEO video course via the PJWD newsletter.
SEO training course FAQs
Do I need coding skills to complete the course?

No! Everything you learn can be implemented via the admin area of your site or by using trusted plugins.
What if I don't have a WordPress website?

The course features demos for practical exercises using WordPress and Squarespace websites, but you will still be able to apply the theory if you use a different CMS.
Why doesn't my website show up on Google?

There are many potential reasons a website does not show up on Google. Often this is simply because you don't have the right keywords in the right places.

We cover this and other challenges in the SEO course, or you can book a website consultancy power hour during which we can investigate your particular issue.
Can I book you to improve my website's SEO?
Yes! Check out my web design consultancy services to see how I can help you with customised and 1-2-1 SEO support.
Got a different question? Please get in touch.