If you have a website already designed I can help bring it to life.
I'll work with you to review the designs and explain how they will work on different screen sizes.
I'll build your website from scratch using the popular WordPress Content Management System. You'll be able to easily update and manage your own website content, whether it's a simple blog or a complex events management system.
Your website will be custom built to load as fast as possible using clean code that can easily be read by search engines and screen readers. This gives you the advantage over pre-built generic WordPress themes that are typically bloated with messy code and unnecessary files which slow down your website.
Key Benefits to You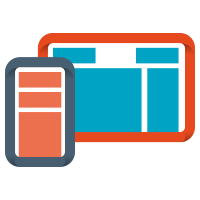 Your designs will be adapted to work on phones, tablets and wider screens
Easily update your content via the Wordpress admin area
Professionally coded to be fast loading and search engine friendly
Free training session on how to use the page editor
Let's discuss your website
Website Development Blogs
Don't code after 8pm -_-

Read more

More quick wins for making your website run faster than a hipster en route to a beard convention.

Read more

The Teenage Market is a free platform encouraging young people to start their own business and showcase their creative talents whilst supporting their local markets.

Read more
View all blogs