Spring is upon us and here in the UK I'm looking forward to businesses re-opening to the public later this month.
While I can't wait to go and peruse the actual real-life shelves in my local favourite shops like Rare Mags, I remain in awe of all the businesses who have upgraded their online offerings over the last year.
Something I've pondered a lot lately is with businesses embracing remote offerings without a physical location, what does that mean for local SEO? As requested by long-time reader Coral, I've put together (corralled?!) my thoughts on Local SEO in an Online World.
In other news, I've been practising Digital Minimalism for roughly 70 days now and it feels pretty good! I've written a follow-up article on my experience of cutting back on habitual tech use.
I also have an exciting new update on my SEO for Small Businesses video course, and Bo is sharing his favourite things about online shopping!
This issue also marks the second birthday of the PJWD newsletter! Big thanks to Karen for helping shape my ramblings into coherent sentences and of course YOU for reading along each month.
As always, I hope you find this newsletter useful and if you have any thoughts, requests or feedback please do send me a reply.
Local SEO in an online world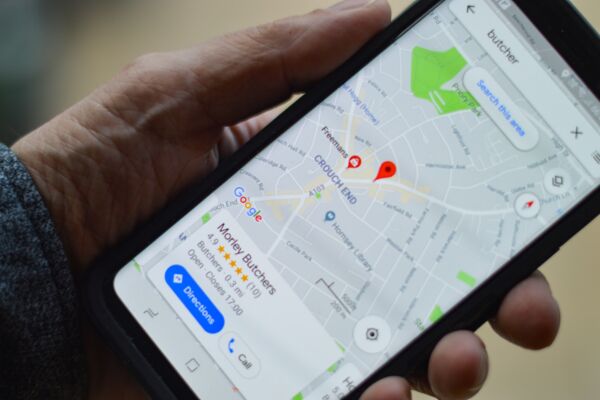 In our current reality, local SEO is a complex thing for online businesses to get right.
In many ways it feels like we're in a weird transition: Google rewards businesses with a Maps pin, but the physical location of businesses is becoming less important.
I've written a new blog post to explain what to consider when it comes to local SEO and how you can optimise your online presence accordingly.
Read Local SEO in an online world
Digital Minimalism: Part 2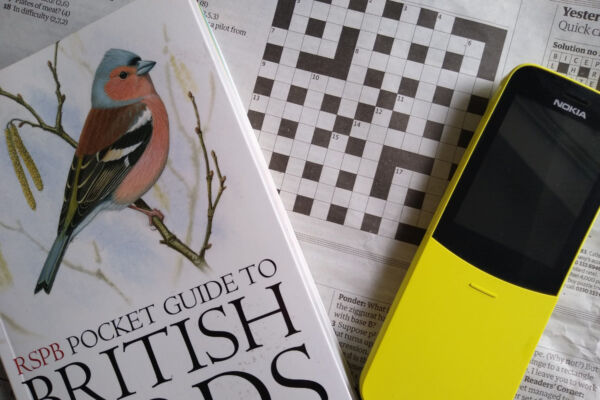 Back in January I decided I'd had enough of having my brain scrambled on a daily basis and started practising Digital Minimalism. The experiment has given a better perspective on how to use digital services in a more structured way (like logging into socials once a week to check messages).
Some of the benefits I've noticed include talking with friends and family on the phone more regularly, and generally living in a more wholesome way, like going on longer walks with the dog, tidying more and cooking more complicated meals.
I explain more about how this experiment has changed how I live and work in this post.
Read Digital Minimalism: After the Experiment
SEO video course update
I have been working on converting my SEO for Small Businesses workshop into a self-paced video course, and things are starting to take shape nicely.
The format will be 8-10 short videos which will include demos and explanations of SEO terms and what they mean in practice for different businesses.
The course will be self-paced, so you will be able to dip into it when it suits you and pause when you want to change things on your site as you go.
Watch this space for updates on when you will be able to buy it.
Bo's Top of the Shops
I've seriously upped my watchdog game over the last year, but I must say there have never been more false alarms. 100% of the potential intruders I've threatened over the last year have turned out to be people delivering stuff that my humans have ordered online.
A few of the deliveries were for me, so I'm a fan of ecommerce. These are three things I love about the online shops we buy from.
I love when they add a personal touch, like a little handwritten note or a treat (who doesn't love a little treat?!). It conveys a personal touch when we can't transact in person, and makes me feel warm and fuzzy inside!
Thoughtful packaging! Down with oversized, excess packaging for small items ordered from big businesses, and up with recycled, reusable, plastic-free packaging.
How ace is click and collect?! A great way to support your locals from the comfort of your dog bed, and then get walkies in to go and pick it up. Smooth!
Even when the shops open in a couple of weeks (yay!) many will continue to offer online shopping as an option, which is a big win for all of us. Happy ecommercing!
Love,
Bo (Stockport's favourite web design hound)
Elsewhere on the Internet
Google to block tracking cookies (but will still spy on you) – Google Chrome will soon start blocking third party tracking cookies (good)! They will instead track you with their own brand version of tracking cookies instead (very, very bad).
Invasive Apps – The Apple App store recently started sharing what personal data is used (and abused) by mobile apps. And it's not for the faint hearted. You might want to uninstall a few things…
Fontemon! – On a lighter note, Fontemon is the world's first video game in a font! Absolutely mind blowing (and very fun to play)!
Popular Article Topics
Series & Collections