November is a time when I find myself reflecting on the year gone by whilst also preparing for the new year ahead.
Since my last newsletter I've been fortunate enough to marry my wife (again, with people this time!) after a very long lockdown delay so the weird sense of purgatory from the last 18 months thankfully seems to have lifted here at PJWD Towers.
Riding that wave of positivity, over the past month I've made big progress on the PJWD SEO for Small Business video course, and I'm really excited to be able to launch it in the next few weeks.
Keep an eye on your inbox as I'll be sending you the details first!
Autumn is always a good time to reflect on the year and use those learnings to make plans for the future. As part of this, I would love to get your thoughts on the PJWD newsletter so I can make this email of more use to you!
And as an early festive treat, Bo the web design hound is back to help shop owners get their web stores ready for Christmas.
I want your feedback!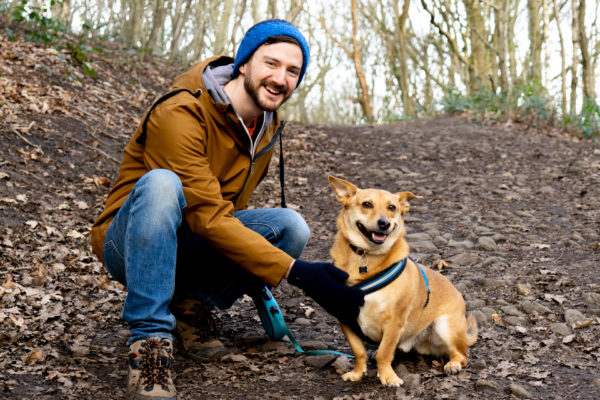 I'm so grateful that you are reading this newsletter, and I want to make sure the content I put here is as useful to you as it can possibly be.
Because the newsletter doesn't track clicks (you probably noticed I think digital privacy is a pretty big deal!), the only way for me to know what you like is by asking you.
So I put together a short survey to figure out what's most useful to you and how I can make future issues better.
This survey is quick and anonymous, or you can enter your email address at the end if you'd like to enter the draw to win a £20 Rare Mags voucher.
SEO video course launching this month!
I'm delighted to announce the PJWD SEO for Small Business video course will be launching later this month!
It's been over a year in the making and I'm really excited that I will be able to bring my teaching to more people on a dedicated online platform.
I'll be sending out a separate email to tell you the details in the next few weeks when it is all in place and ready for you to look at!
Learn about the SEO Video Course
Bo's tips for getting your online shop ready for Christmas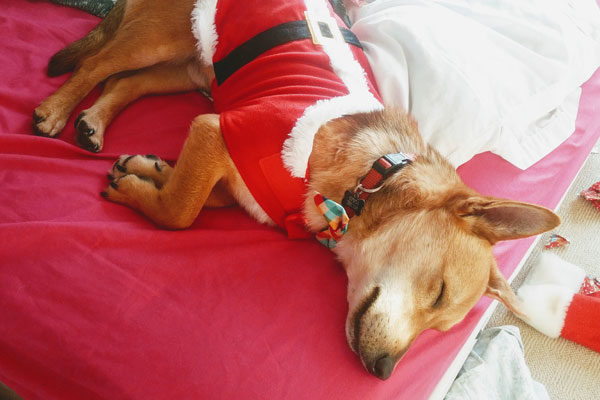 If you have an online shop selling Christmas goodies, you're about to get very busy. Luckily for you, I'm an expert at Christmas. In fact, during our first festive season together Paul had to take me to the vets on Boxing Day after I managed to sneakily eat an entire Christmas pudding!
Here's how you can make the most of your ecommerce site in the next few weeks.
Make your delivery options prominent. Give an indication of how long orders will take to be shipped, and if you offer click and collect, make that prominent.
Online shoppers need lots of information to make up for not being able to see and touch items before they buy. So make sure your photos are clear and show different angles and you include size guides.
Get those keywords and image descriptions spot-on to accompany a detailed product description that conveys your brand personality.
Make sure your site works well on mobile.
Test your check-out process to make sure it works, but that it is also straightforward and without unnecessary obstacles (like forcing people to open an account in order to buy something).
Ho-ho-hope you have a good festive shopping season!
Check out more ecommerce tips on the PJWD blog!
Client focus: Furbellow & Co
Speaking of online shops, I thought I'd put the spotlight on one of my ecommerce clients. Furbellow & Co is a Gentlemen's Store and Barbershop in Whitby, and as "purveyors of fine things" they sell all sorts of wonderful things that could make ideal Christmas presents (Father Christmas, if you're reading this, I'd love to unwrap anything from the Art Disco range on Christmas morning!).
I built the Furbellow online shop with WooCommerce, and the site connects to the physical shop till using Square.
Products can be easily managed and added via the WordPress admin area, and then loads onto their in-store system which runs off an iPad. Even cooler, when someone buys something in-store, it automatically syncs with the website to update the stock level online.
Read the behind-the-scenes story of this project or go straight to their site!
Elsewhere on the Internet
Popular Article Topics
Series & Collections